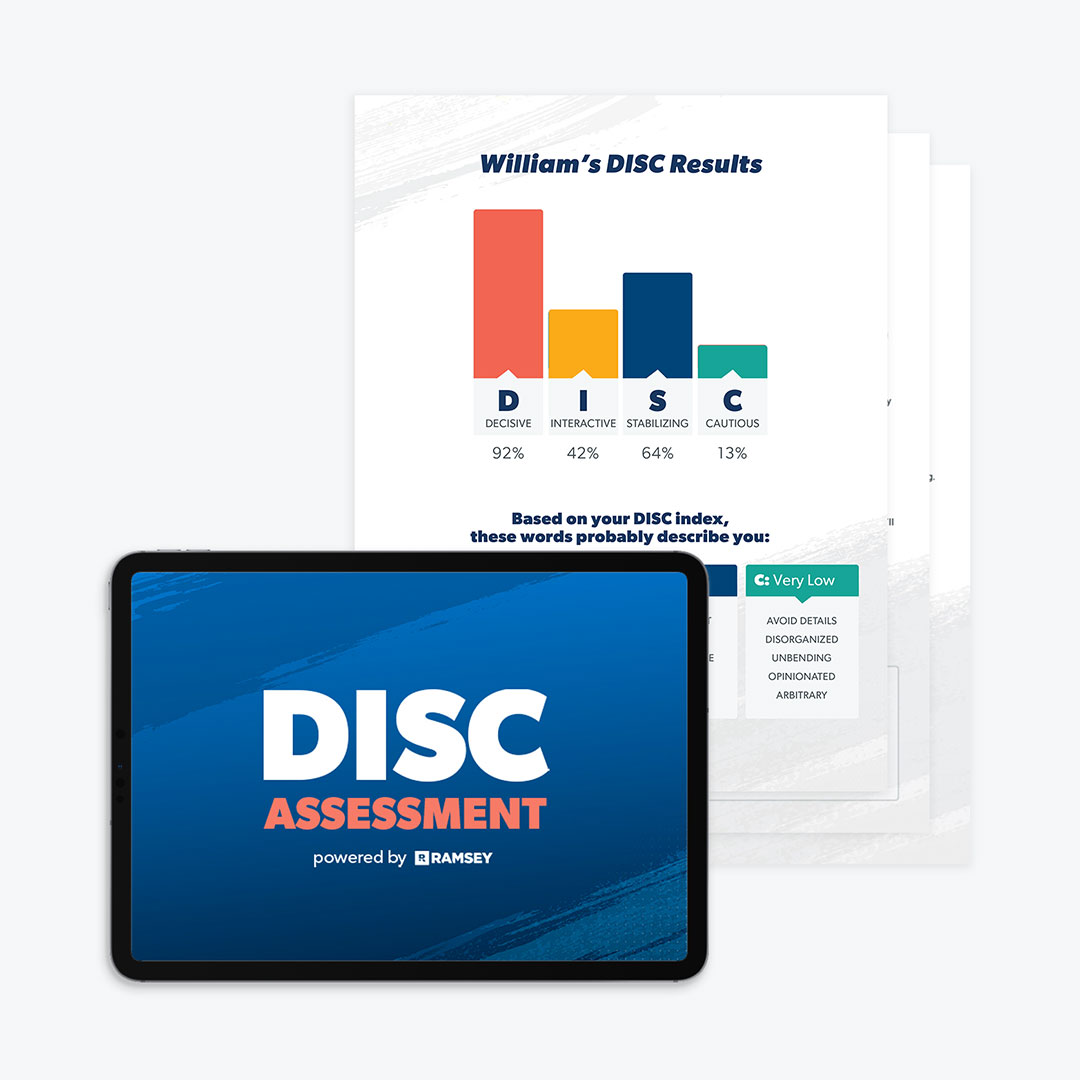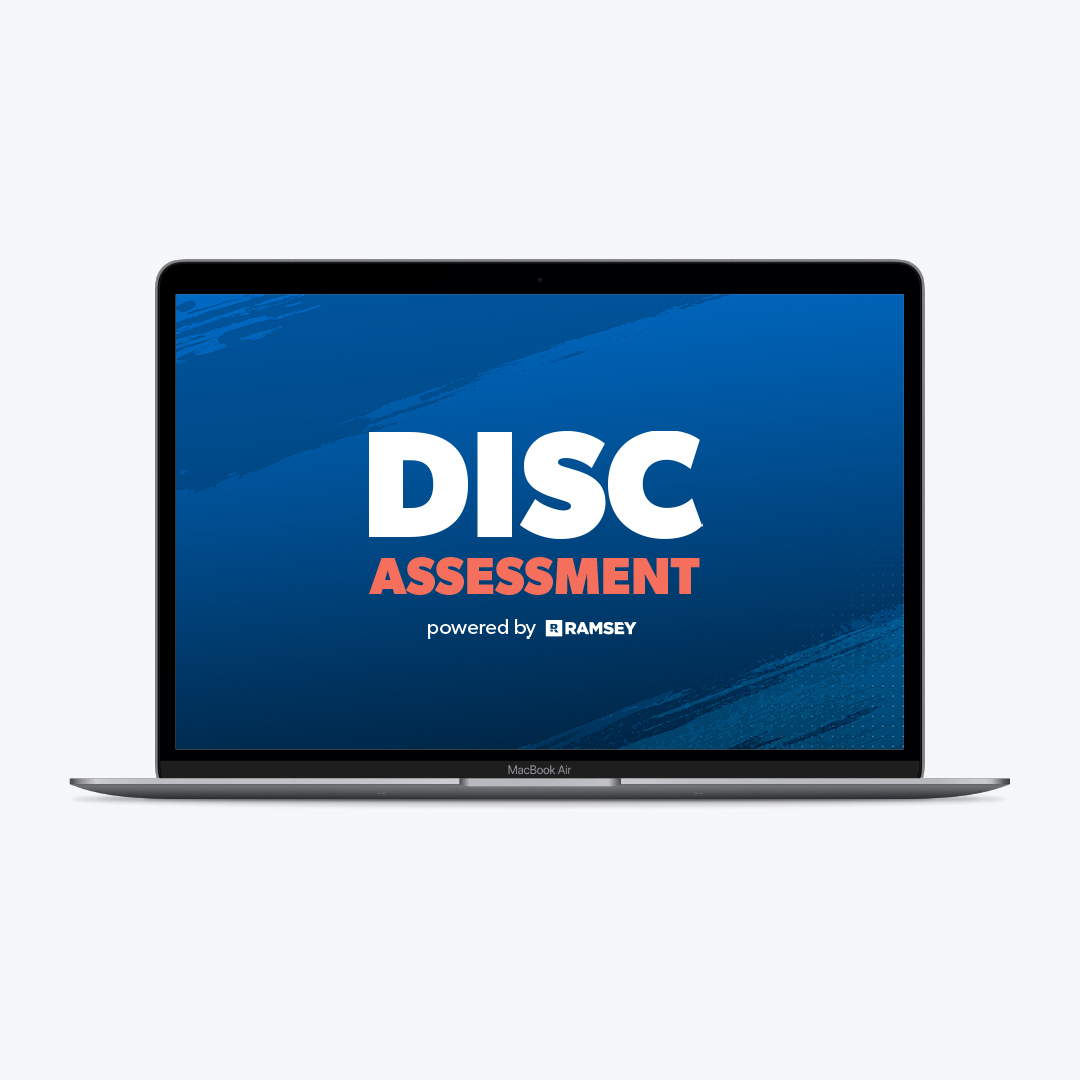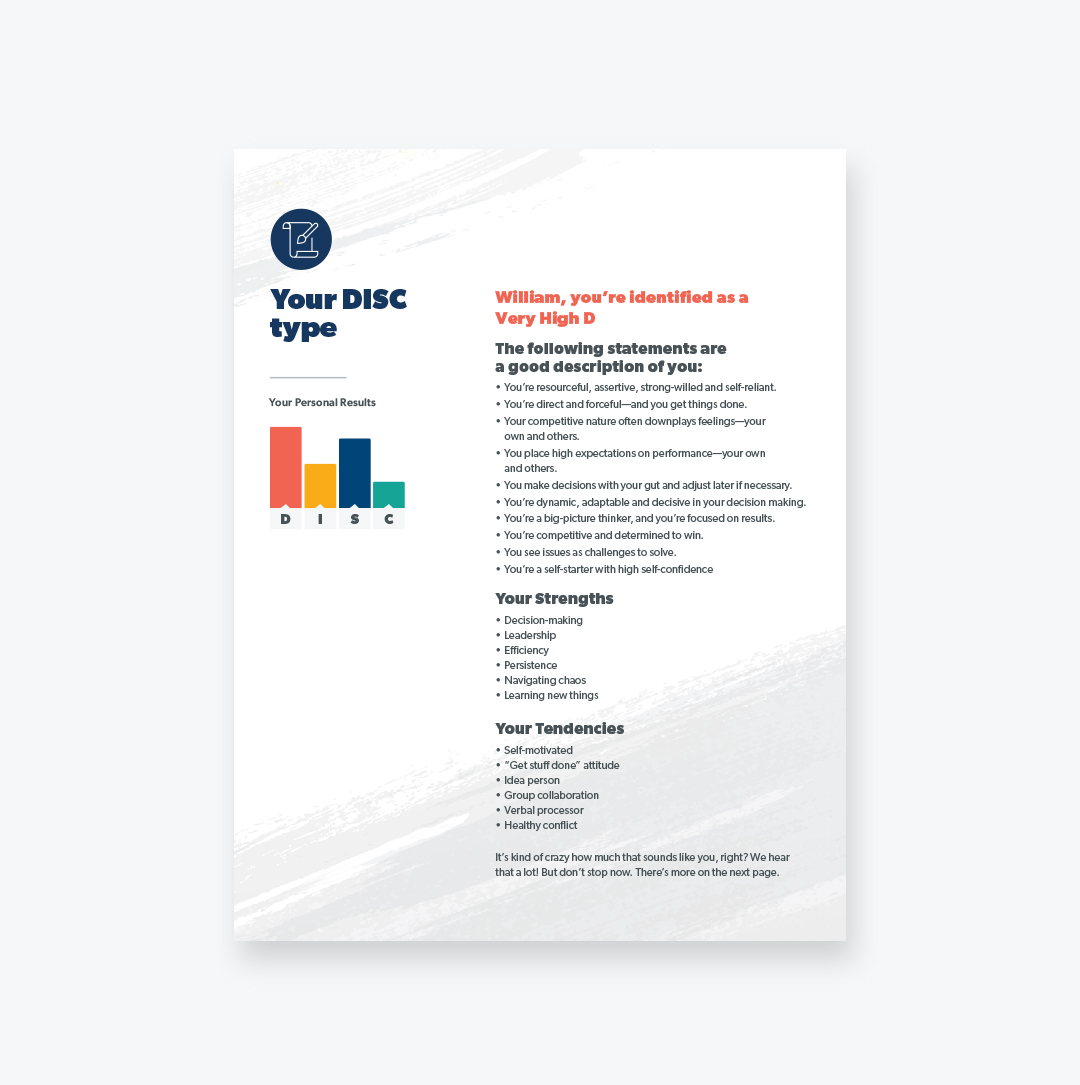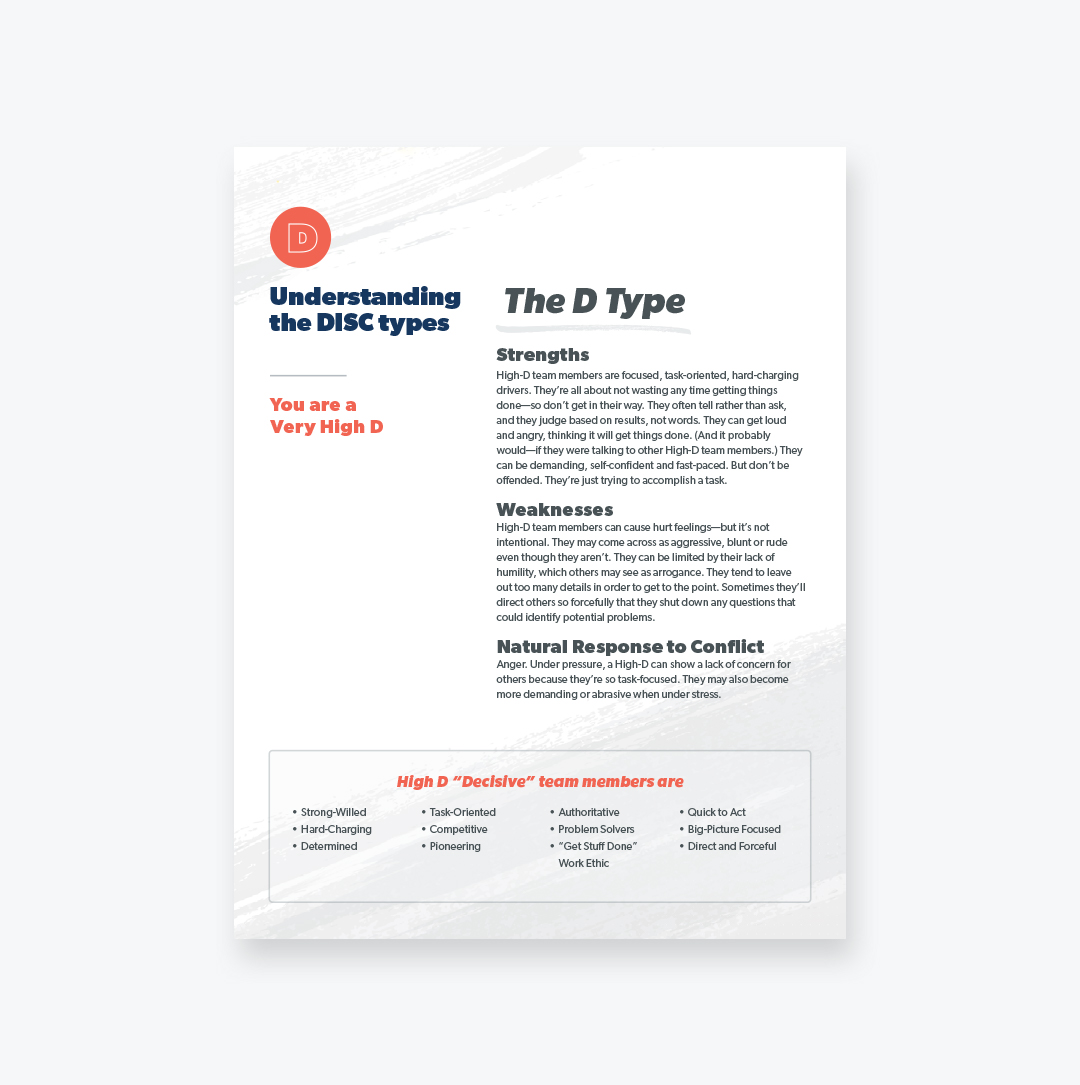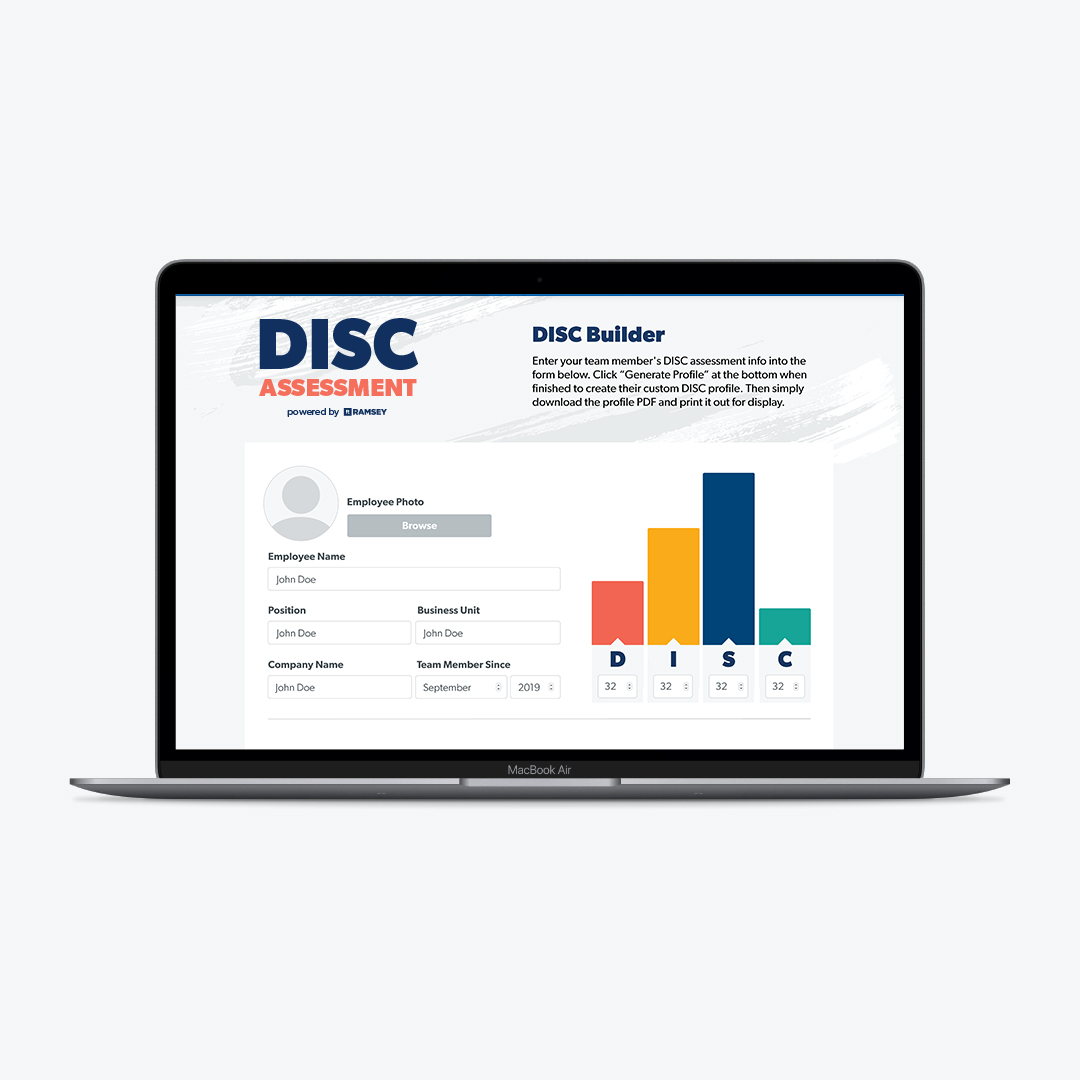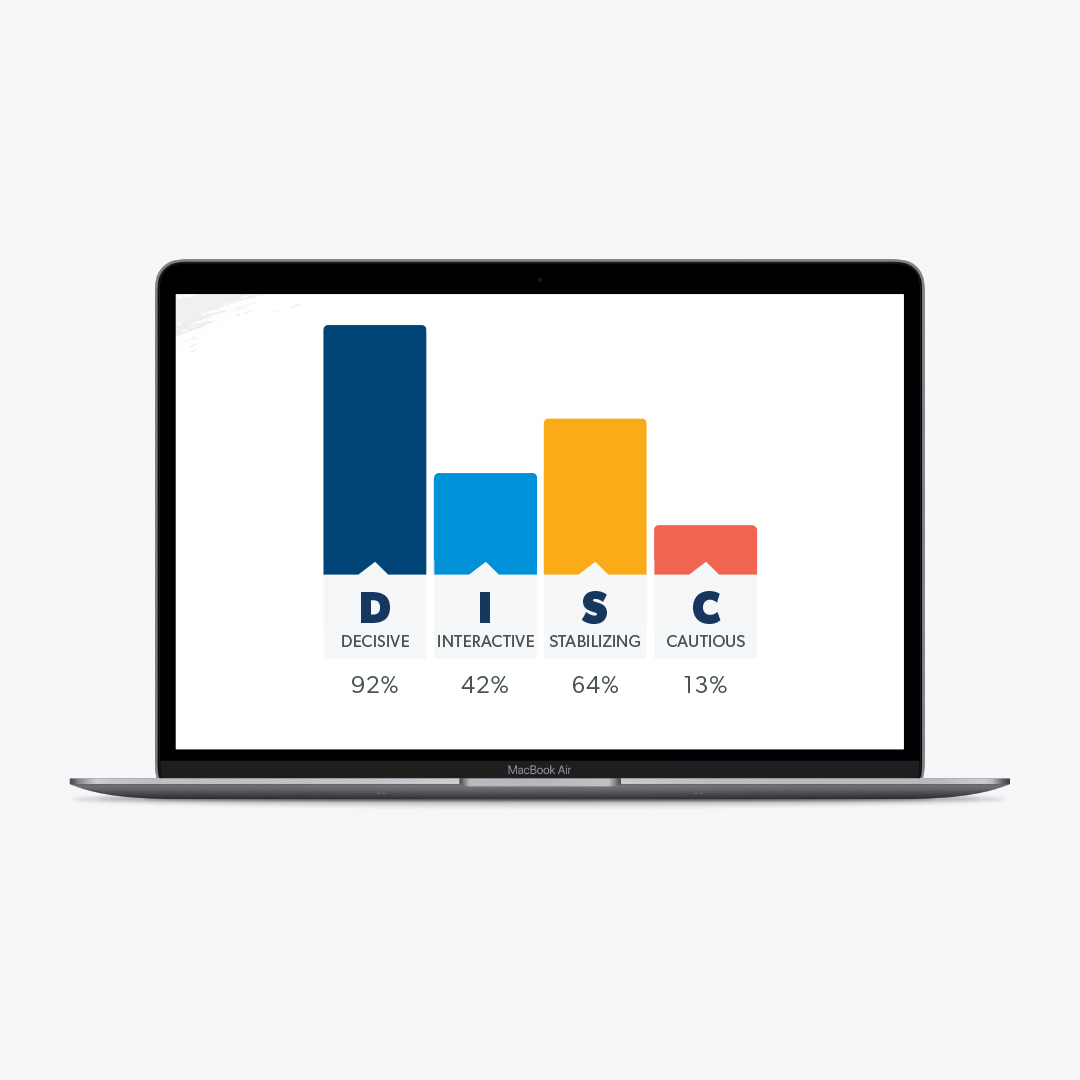 DISC Assessment
Discover Your Unique Communication Style and Get Personalized Insights
Quantity Discounts
(1-7) $39.99/ea.
(8-49) $24.99/ea.
(50+) $14.99/ea.
Discounts applied in the cart
Description
At Ramsey Solutions, we're all about clear and effective communication. It's important to get everyone on the same page and working together—and DISC helps us do that! DISC is a simple and powerful tool that will help you understand more about yourself and the people around you, whether that's your family, friends or coworkers.
Now it's your turn to learn more about how you communicate and respond to others! Your personalized DISC profile will show you where you fall on the following four behaviors:
Decisive: focused, task-oriented, hard-charging drivers
Interactive: people-oriented, persuasive and super relational
Stabilizing: loyal, protective and trusting of others
Cautious: analytical, factual, process-oriented and detailed
You may be wondering which is the best type. The answer is . . . all of them! All personality styles have strengths and blind spots, and one is not better than another. They're just different.
If you're tired of bumping heads or not being on the same page with a coworker, leader or family member, DISC will give you the tools you need to effectively communicate with other personality types. So, once you have your personalized DISC profile, be sure to share it with those around you.
What's Included?
An online voucher code so you can take your DISC assessment at your own convenience
An in-depth, 15-minute DISC assessment that asks questions about your preferences and priorities
A 29-page personalized DISC report that breaks down your communication style
Helpful insights to help you grow and connect with different DISC personality types
A FREE DISC Builder so you can print out a nameplate with your results

Customer Ratings and Reviews
Shipping & Delivery
Online Access Code
When you purchase a voucher item, you'll receive an email after completing your order. In this email you'll be provided both a link and a unique online access code. To access your product, click on the link and enter your unique voucher code when prompted.