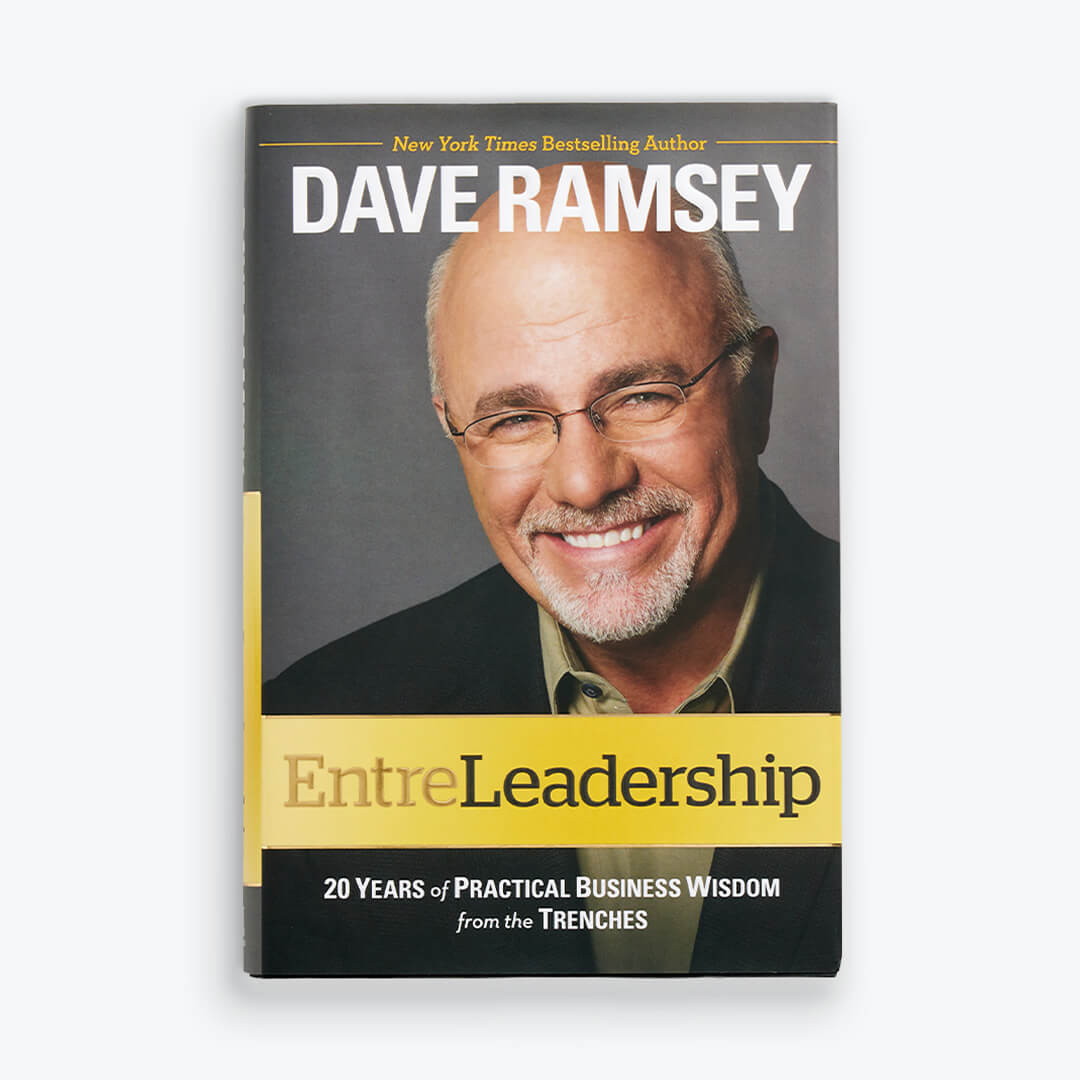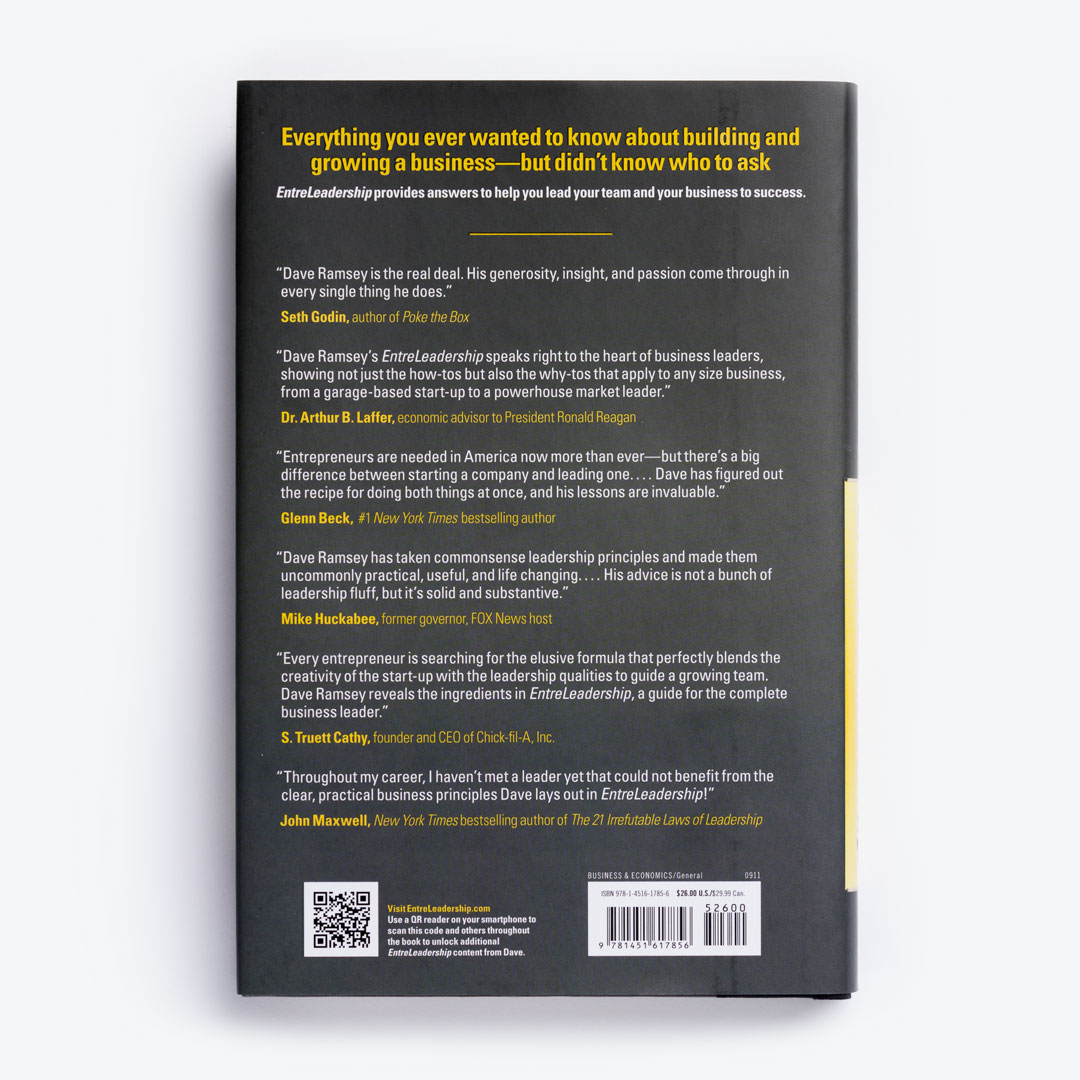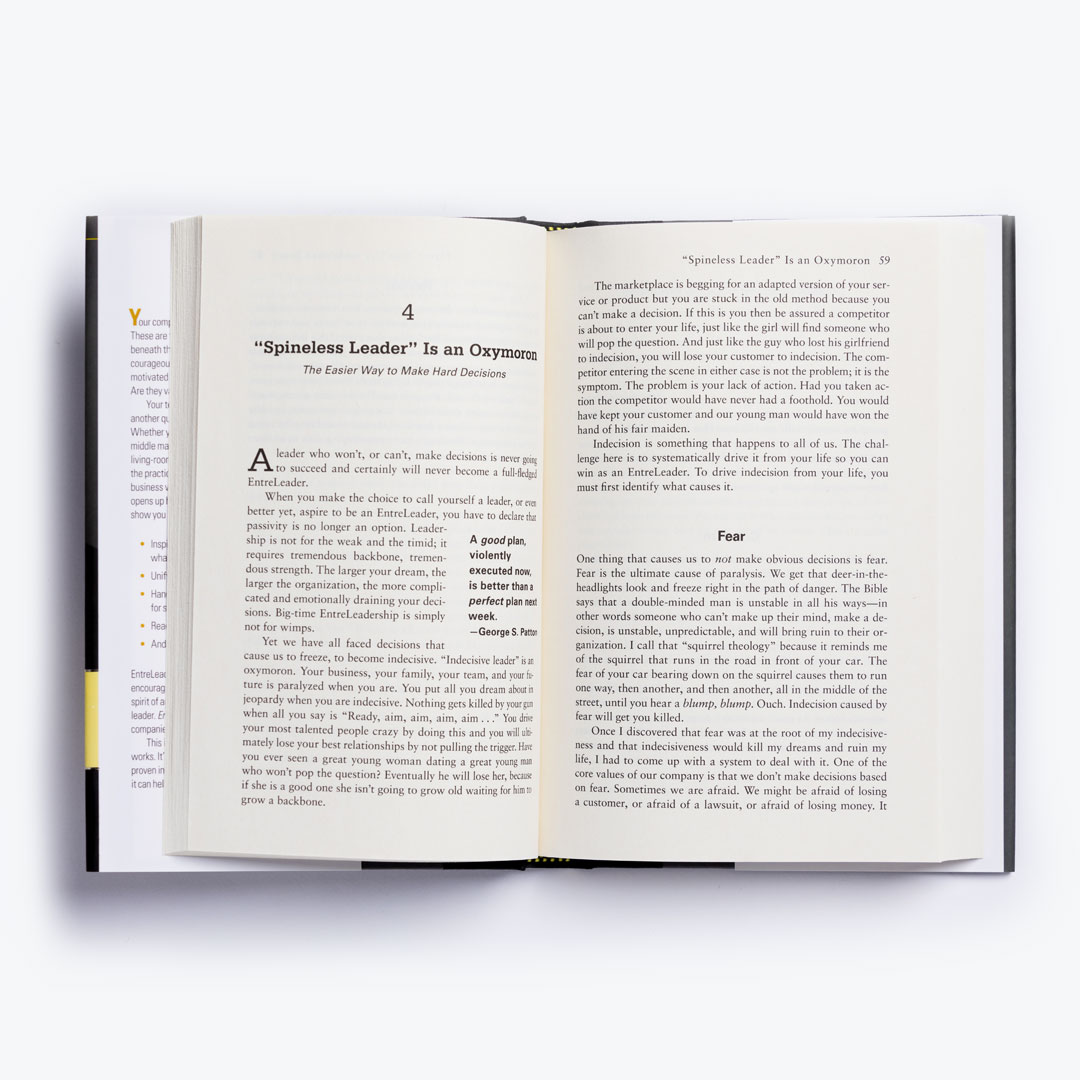 EntreLeadership
Dave Ramsey's Step-by-Step Guide for Leading Your Business to Success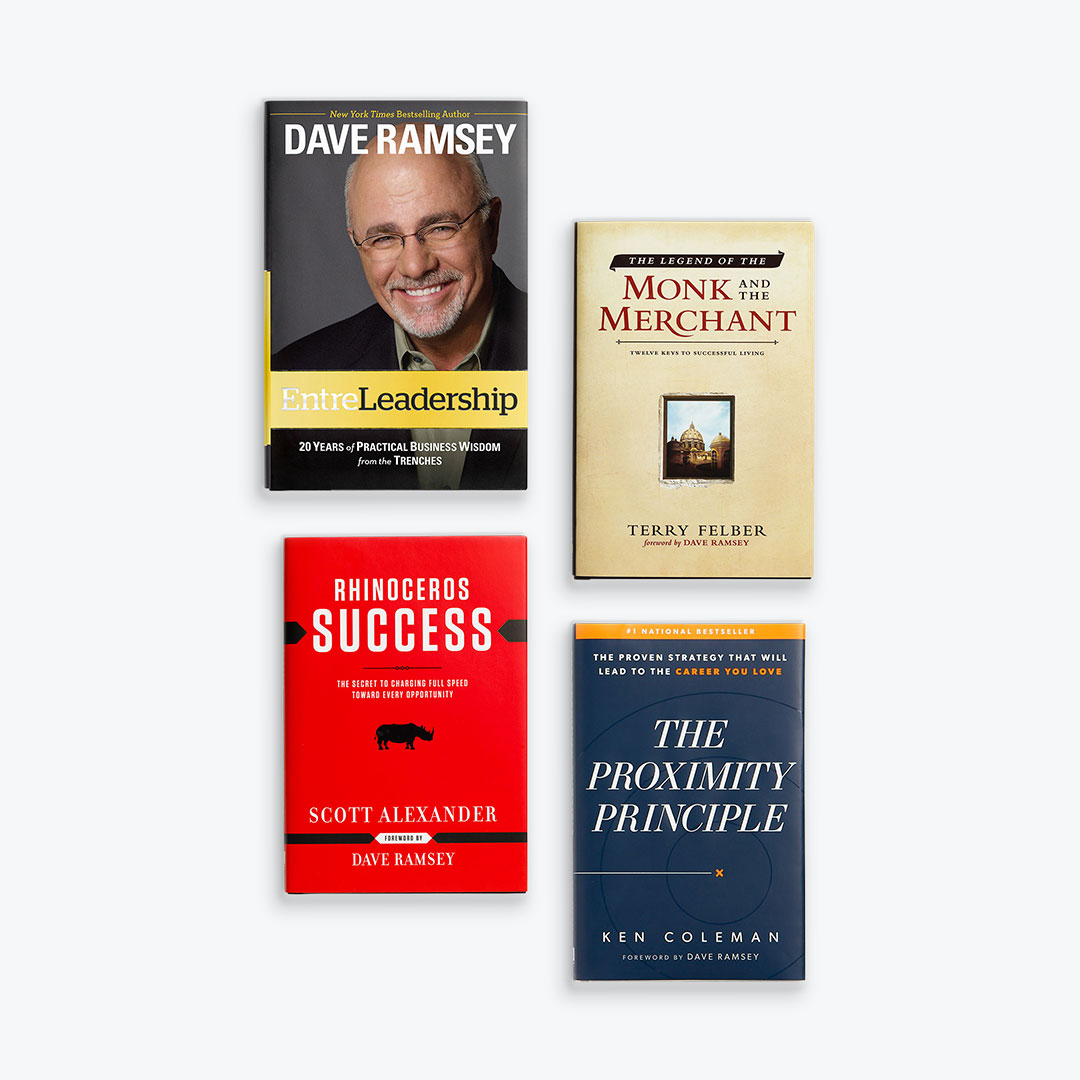 Bundle & Save
Upgrade to the EntreLeadership Career Bundle, and read Dave's recommended books for leading and growing your business.
Description
EntreLeadership is Dave Ramsey's championship playbook with step-by-step guidance to take your business where you want it to go.
Dave has grown his company to a winning national brand with more than 900 team members who have impacted millions of lives. EntreLeadership is how he did it, mistakes and all. This is over 30 years of real-world experience with all the sweat, tears and prayers. This is how his company has been named one of the Best Places to Work in Nashville ten times. It's proven. It's practical. And it's how you can do it too.
Whether you lead a team of two or 200, you can grow your business to where you want it to be. Reaching your dream is no longer a question of "What if we could?" You can. EntreLeadership is how.
Customer Ratings and Reviews
About Dave Ramsey
Product Details
Pages: 320
Publisher: Howard Books
Format: Hardcover
Release Date: Sep 20, 2011
Chapters: 15
Language: English
ISBN-13: 978-1451617856
Genre: Entrepreneurship, Management, Business
Target Audience: Leaders Who Want to Grow Themselves, Their Teams and Their Businesses
SKU: 9781451617856OLP
TABLE OF CONTENTS
Dedication
Acknowledgments
Note to the Reader
Introduction: And So It Begins
Chapter 1 - EntreLeadership Defined
Chapter 2 - Start with a Dream, End with a Goal: Living Your Dreams, Visions, Mission Statements, and Goals
Chapter 3 - Flavor Your Day with Steak Sauce: Making the Most of Time Management and Organization
Chapter 4 - "Spineless Leader" is an Oxymoron: The Easier Way to Make Hard Decisions
Chapter 5 - No Magic, No Mystery: The System, the Recipe, and the Truth About Great Marketing
Chapter 6 - Don't Flop Whoppers: A Practical Guide to Launching Your Dream
Chapter 7 - Business is Easy...Until People Get Involved: Hiring, Firing, and Personality Styles
Chapter 8 - Death of a Salesman: The Art of Selling by Serving
Chapter 9 - Financial Peace for Business: Bulletproof Principles for Money, Debt, and Funding Your Future
Chapter 10 - The Map to the Party: Grasping the Undeniable Relationship Between Great Communication and Great Companies
Chapter 11 - People Matter Most: Building Unity and Loyalty with Your Best Resource
Chapter 12 - Caught in the Act: Amplifying the Success of Your Business Through Recognition and Inspiration
Chapter 13 - Three Things Successful People Never Skip: Dealing with Contracts, Vendors, and Collections
Chapter 14 - Show Me the Money!: Compensation Plans That Fire People Up
Chapter 15 - Mastering "the Rope": Delegation: The Best Way to Build a Business Bigger Than You
Shipping & Delivery
Physical Shipping
All physical products will be processed and ready to ship within two business days (often even faster). The total delivery time depends on the service you select and where your order is being delivered. You may see multiple shipping options to choose from during checkout. Our default choice will always be the most economical but not necessarily the fastest.