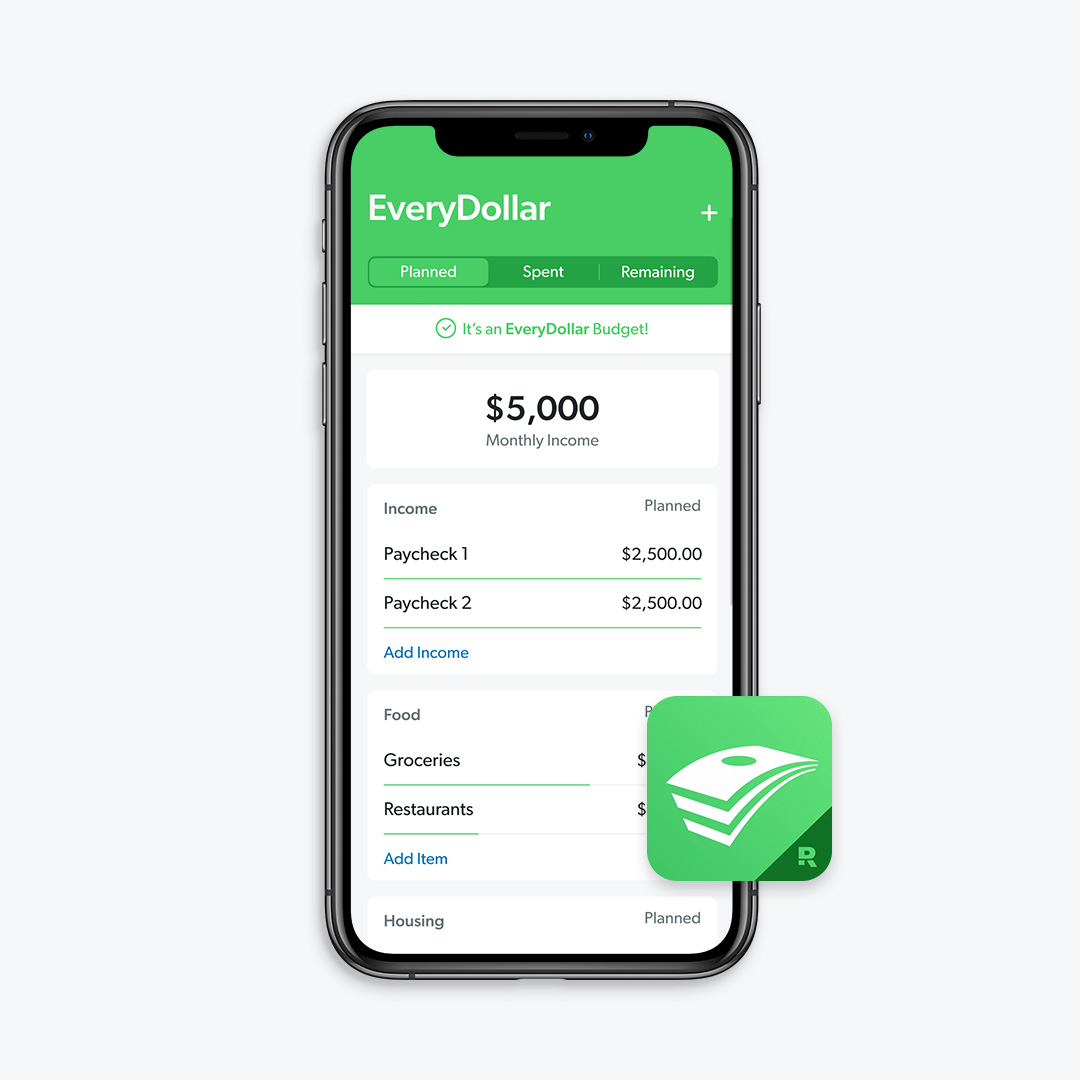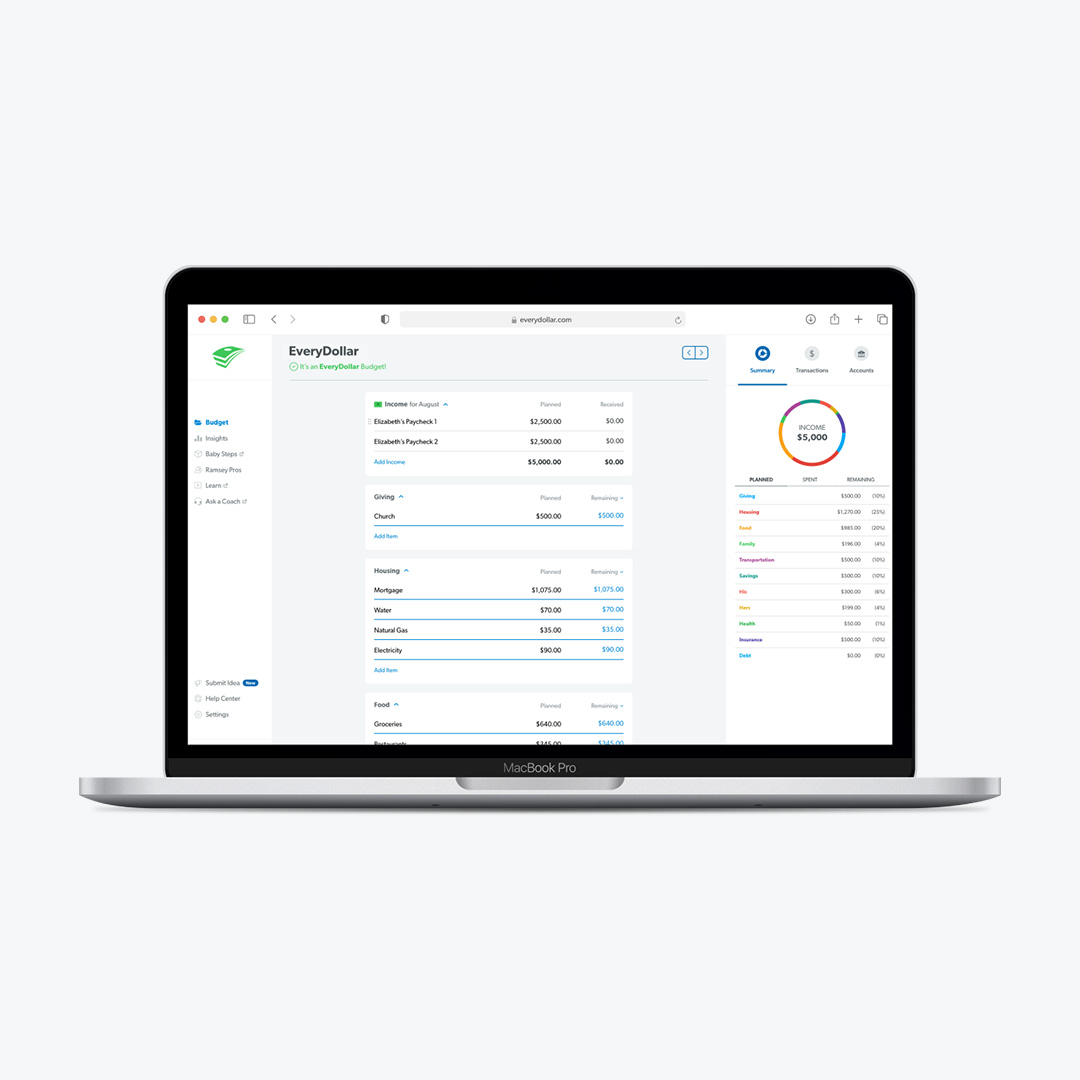 EveryDollar Budget App
Plan, Save and Spend on Purpose
Description
Budgeting doesn't have to suck. Seriously. You just need a budgeting app made with you in mind. That's EveryDollar.
Create custom monthly budgets to save money, pay off debt, build wealth, and give—aka to reach your money goals. EveryDollar uses Dave Ramsey's recommended zero-based budgeting approach, which millions are already using to take control of their money. Every. Single. Dollar.
Start budgeting with the free version of EveryDollar or unlock the premium version with a Ramsey+ free trial today. What all does Ramsey+ get you? Our best online budgeting courses, a money goal tracking app, and all the premium EveryDollar features—like custom budget reports and automatic bank transactions. That's right: Your expenses and income stream right into your budget. You just drag and drop them to their correct budget line. Boom.
What's included with the free version of EveryDollar?
Create unlimited budgets on the app or on desktop.
Adjust or reset your budget throughout the month.
Split expenses across multiple budget items.
Stay on top of spending and see how much cash is remaining each month.
Manually track transactions.
What's included with Ramsey+?
The Premium Version of EveryDollar

Connect your accounts for automatic bank transactions.
See all your accounts in one place.
Gain budget reports on income and spending.
Download your transactions as a spreadsheet.
Receive a free call with a financial coach.

All Our Best Online Money Courses

Discover how to budget for your stage of life with Budgeting that Actually Works.
Learn all things money with our bestselling course, Financial Peace University.
Figure out how to teach your kids about personal finance with Smart Money Smart Kids.
Plan how to leave a legacy for your loved ones with Legacy Journey.
Plus, new courses from money experts are continually being added.

Our New Money Goal Tracking App: BabySteps

Track your financial goals.
See your debt-free date.
Get content customized to your goals.
Customer Ratings and Reviews