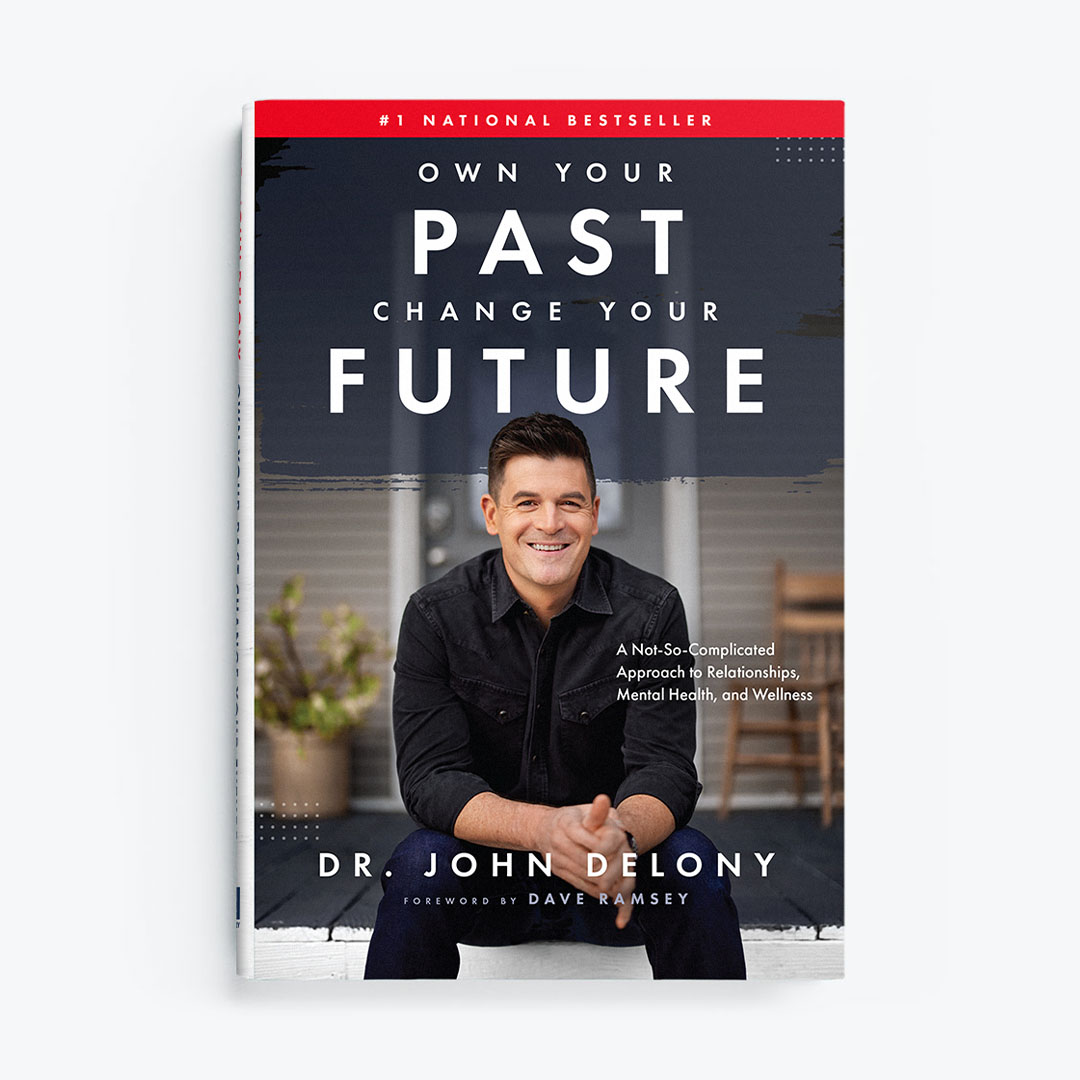 New! Own Your Past, Change Your Future
Dr. John Delony's Not-So-Complicated Guide to Mental Health
Description
Your mental health matters. In his new book, national bestselling author Dr. John Delony unpacks why the weight of our past is what's keeping us from being happy and healthy.
Delony's clear, five-step plan to being well includes:
Grieving and healing from past hurt
Defining what trauma really is and how to identify it
Making friends as an adult—it's not easy, but it's necessary
Changing your thoughts—it is possible
Taking control of your actions
Dr. John Delony's simple yet powerful approach to mental health will keep you laughing while challenging your thoughts and actions. Learn how to leave the past where it belongs so you can get on the path to healing.
Customer Ratings and Reviews
About Dr. John Delony
Product Details
Pages: 288
Publisher: Ramsey Press
Format: Hardcover
Release Date: April 19, 2022
Chapters: 13
Language: English
ISBN: 9781942121626
Genre: Personal development, relationship building, mental health, wellness, trauma, making friends
Audience: People looking to learn more about how to identify and heal their past trauma, build better relationships and take steps toward healing
SKU: 9781942121626OLP
Table of Contents:
Part 1: The Stories Are the Problem
Chapter 1: When Things Fall Apart
Chapter 2: Acknowledge Your Stories
Chapter 3: Stories About the World
Chapter 4: Stories About Ourselves
Chapter 5: Stories About Relationships
Chapter 6: Stories We're Told and That Happened
Chapter 7: Stories We Tell Ourselves
Part 2: The Stories Are the Solution
Chapter 8: Bricks in Your Backpack
Chapter 9: Acknowledge Reality: Good Grief
Chapter 10: Get Connected
Chapter 11: Change Your Thoughts
Chapter 12: Change Your Actions
Chapter 13: Redemption
For Further Reading
Shipping & Delivery
Physical Shipping
All physical products will be processed and ready to ship within two business days (often even faster). The total delivery time depends on the service you select and where your order is being delivered. You may see multiple shipping options to choose from during checkout. Our default choice will always be the most economical but not necessarily the fastest.