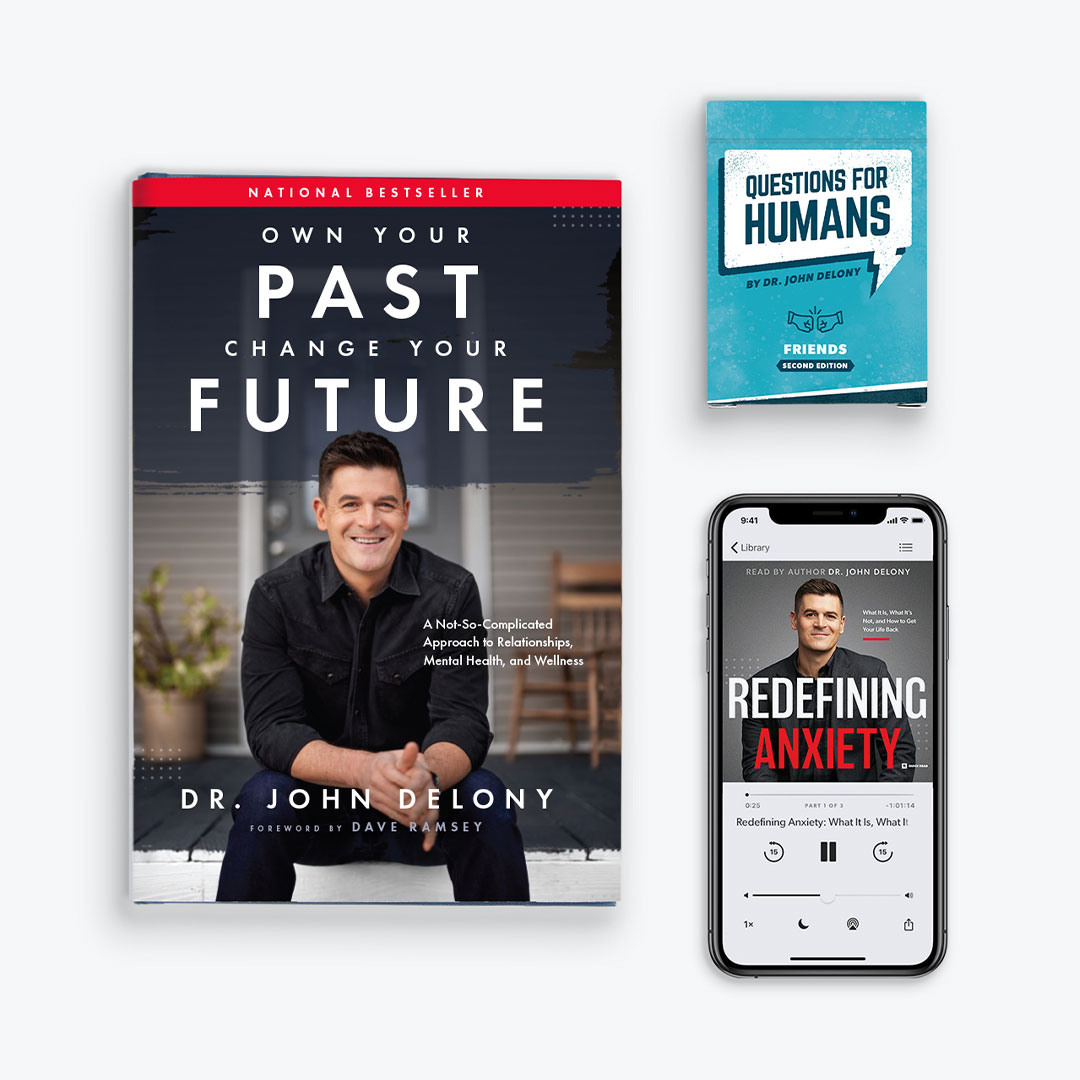 New! Personal Growth Bundle
Give Yourself the Gift of Healing
Description
Ever feel stuck? Like you're trying to move forward but you're walking through quicksand? With bestselling books and tools from mental health and relationship expert Dr. John Delony, the Personal Growth Bundle is designed to help you understand where you've come from and help you make progress toward wellness.

What's Included:
Own Your Past, Change Your Future Hardcover – Discover the not-so-complicated guide to mental health.
Redefining Anxiety Audiobook – Learn the truth about anxiety—what it is, what it's not, and how to get your life back.
Questions for Humans: Friends, 2nd Edition – Build better connections with friends.
Take the next step towards wholeness. You deserve to feel good about your life.
What's Included?
New! Own Your Past, Change Your Future

Redefining Anxiety - Audiobook

New! Questions For Humans Friends Second Edition
About Dr. John Delony
Shipping & Delivery
Physical Shipping
All physical products will be processed and ready to ship within two business days (often even faster). The total delivery time depends on the service you select and where your order is being delivered. You may see multiple shipping options to choose from during checkout. Our default choice will always be the most economical but not necessarily the fastest.
Ramsey Audiobooks App Is Available for iOS and Android
When you check out, you'll receive one email confirming your order and one email that includes a link to download the Ramsey Audiobooks app and an access code for your purchase. You'll only need to download the app once to enjoy this audiobook and all your future Ramsey audiobook purchases.
To get your audiobook, simply complete your order and then open the email with your access code. Click on Ramsey Audiobooks app for iOS or Android to download the app to your phone. Then click the access code link from your email to redeem and begin enjoying your audiobook!