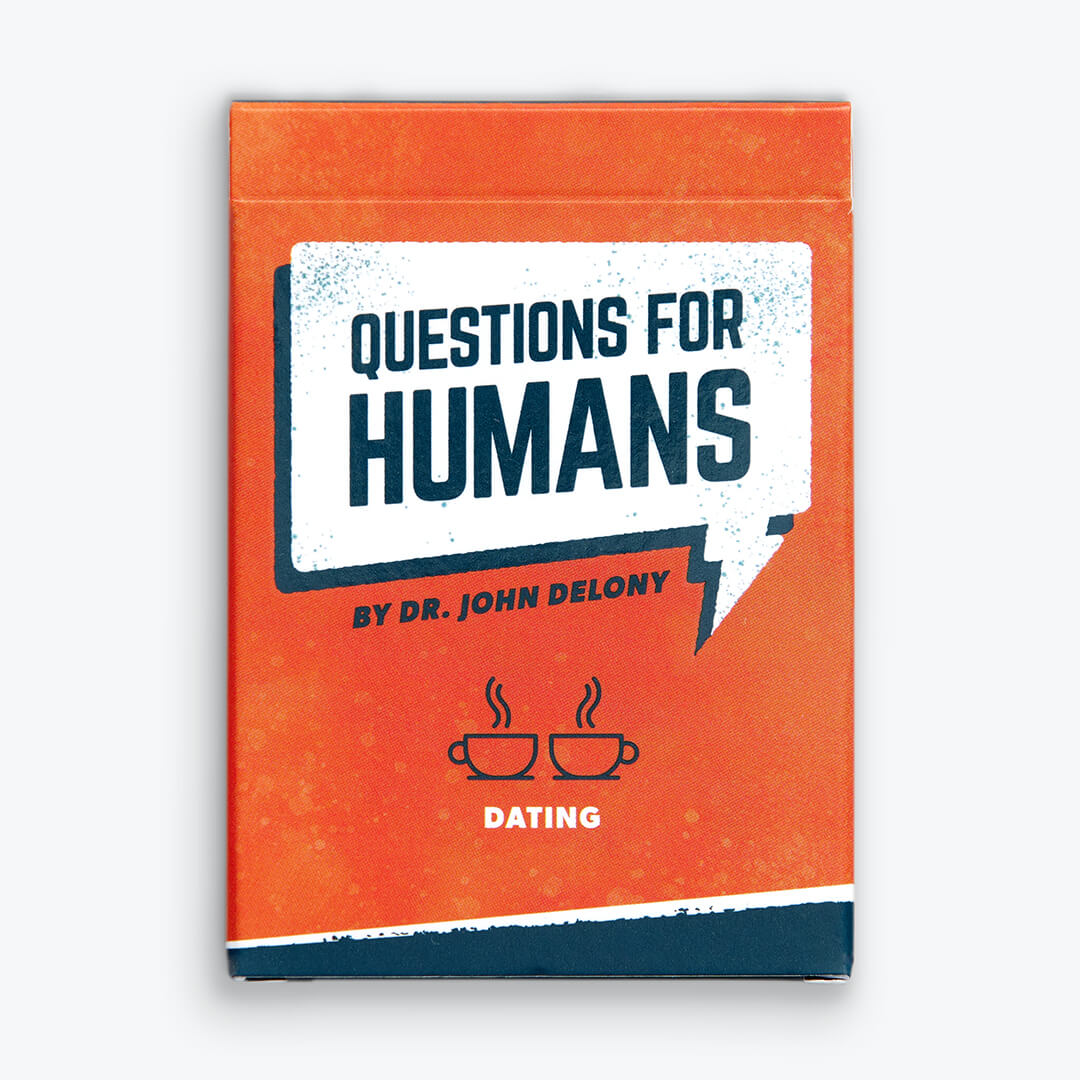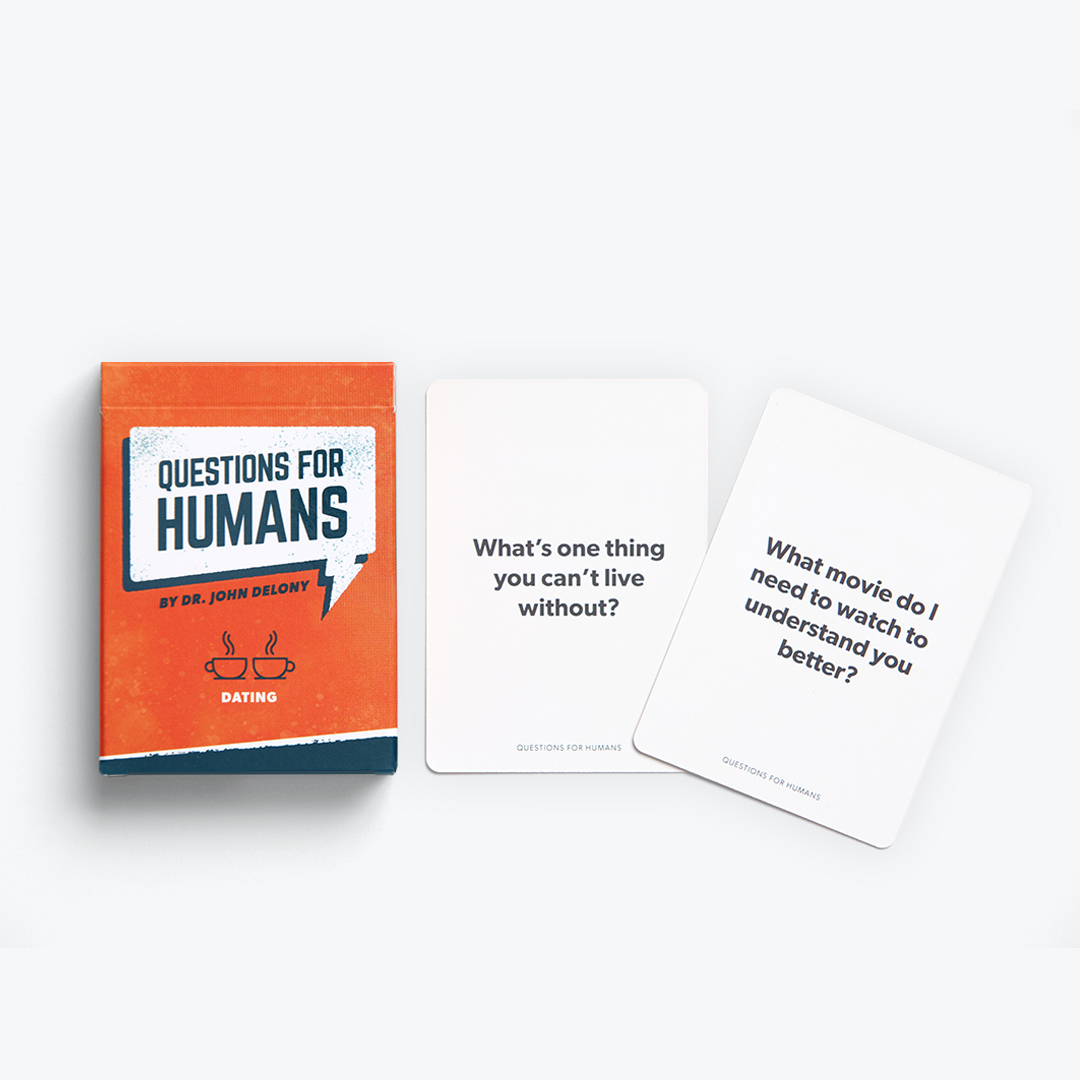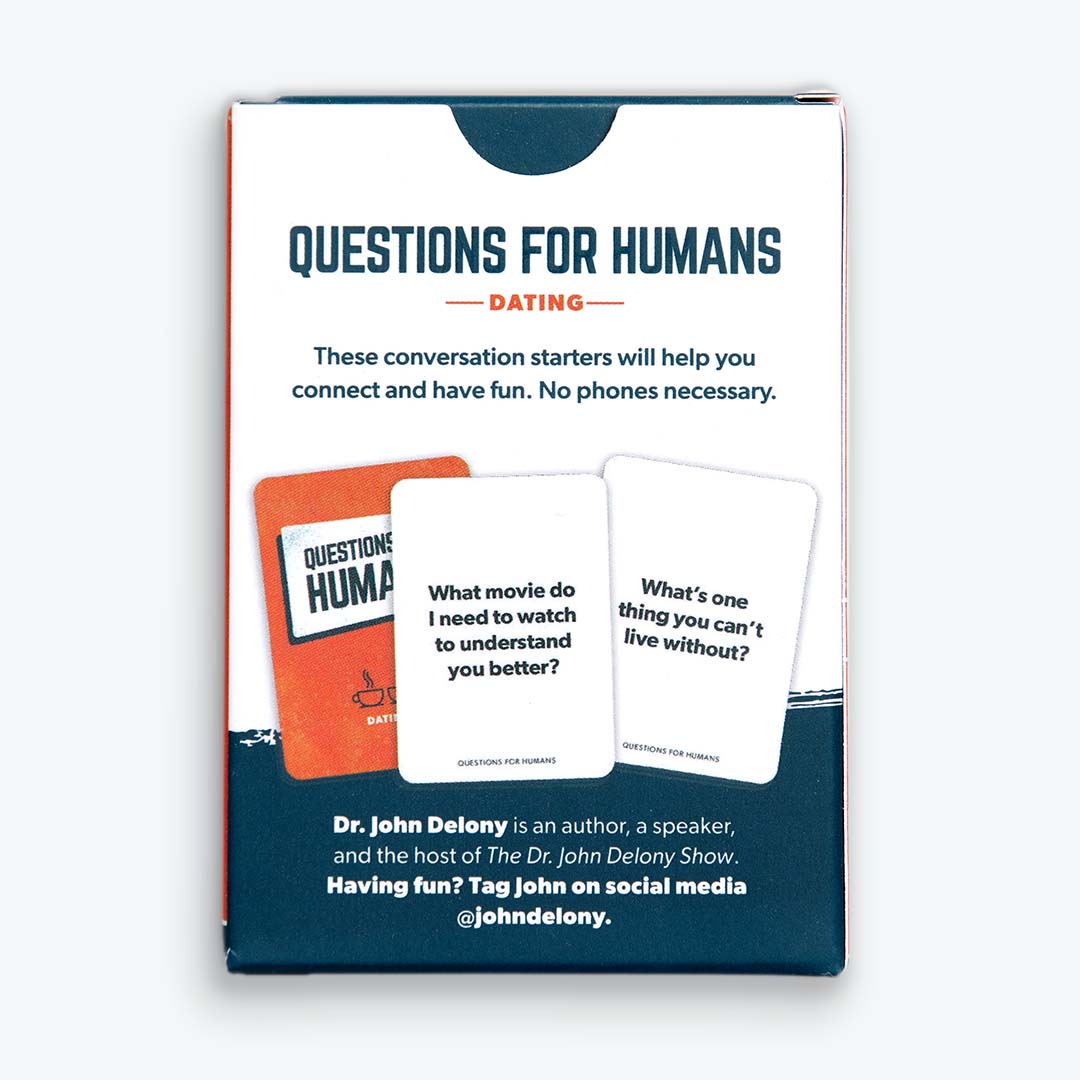 Questions for Humans: Dating
Connect with Other Humans (Without Phones)
Don't Miss Our Other Conversation Cards
Over 10 different packs are available to help you navigate conversations and improve your relationships!
Description
So, you're on a date. Congrats! Whether it's the first date, seventh date or 700th date, these questions are designed to help you get to know each other better.
Mental health expert Dr. John Delony wants to help you navigate conversations and improve your relationships! That's why he developed Questions for Humans. These conversation starters are for couples who are dating, and they'll help you put your phones down and actually connect.
There are 52 cards in this deck, and the questions on them are fun, thought provoking and, at times, a little bit ridiculous. Pull them out on your next date. True connection happens when you have real, in-person conversations and get to know the human behind the profile.
What to expect when you play:
You'll learn something unexpected.
You'll have some laughs.
You'll find it much, much easier to bond.
You'll spend meaningful (and fun) quality time together.
Here's a look at a few of the questions:
What's something people think is romantic that you think is dumb?
How many U.S. states have you been to? How many countries have you been to?
What's a talent no one knows you have?
Sometimes you can be sitting right next to someone but still feel 1,000 miles apart. These conversation starters can change that! Spend an hour on one question or go through five or six questions in one sitting. The important part is to have some fun and connect.
Customer Ratings and Reviews
About Dr. John Delony
Shipping & Delivery
Physical Shipping
All physical products will be processed and ready to ship within two business days (often even faster). The total delivery time depends on the service you select and where your order is being delivered. You may see multiple shipping options to choose from during checkout. Our default choice will always be the most economical but not necessarily the fastest.