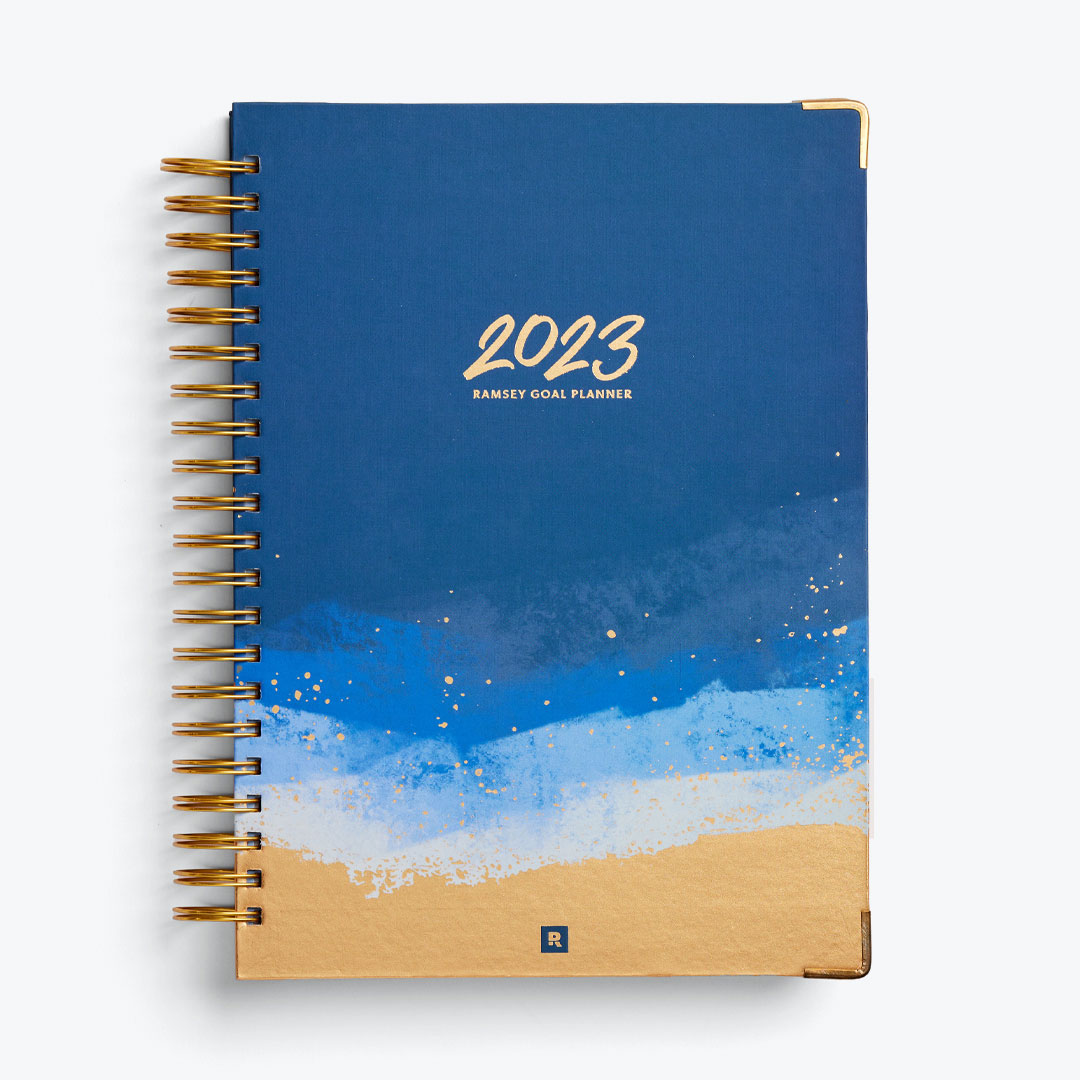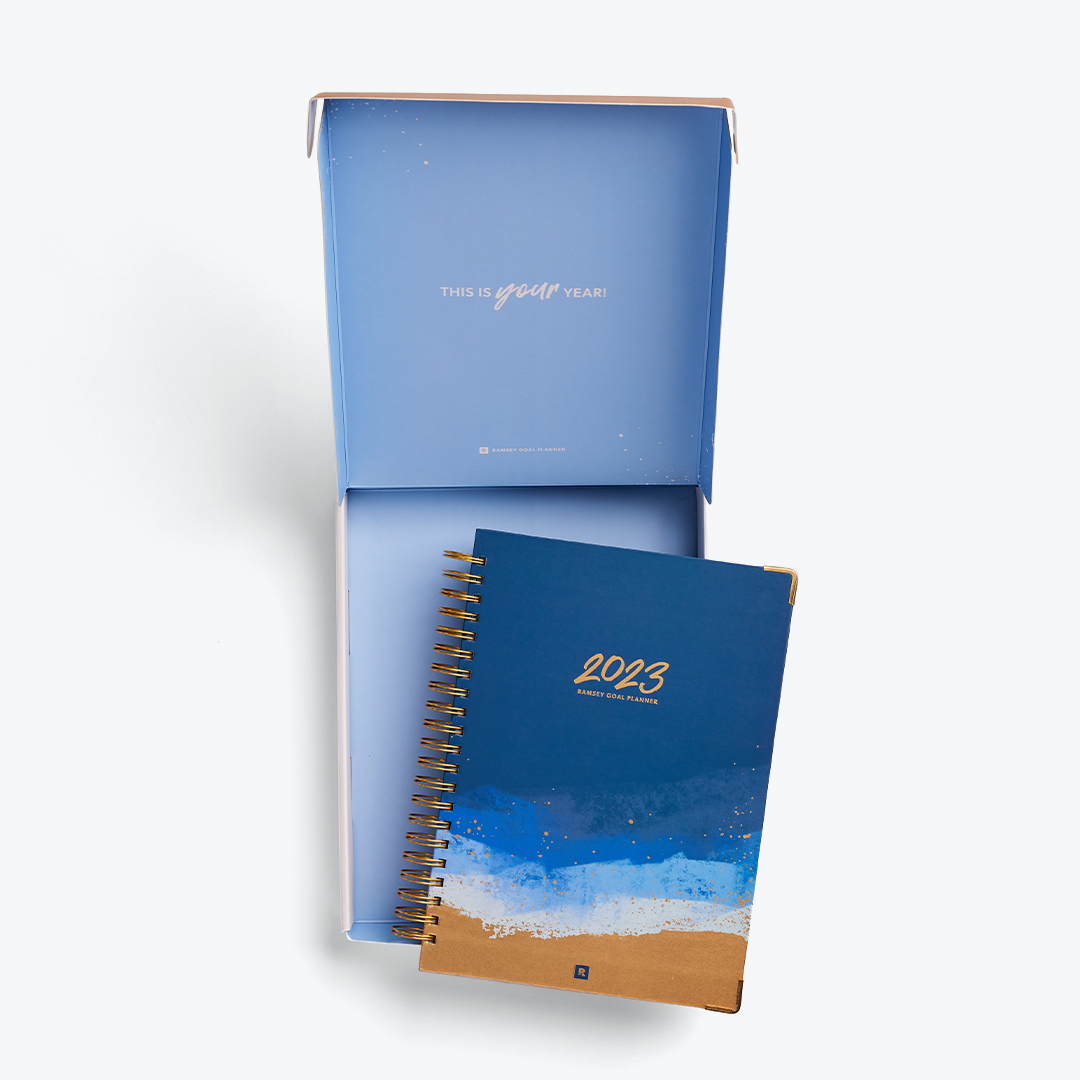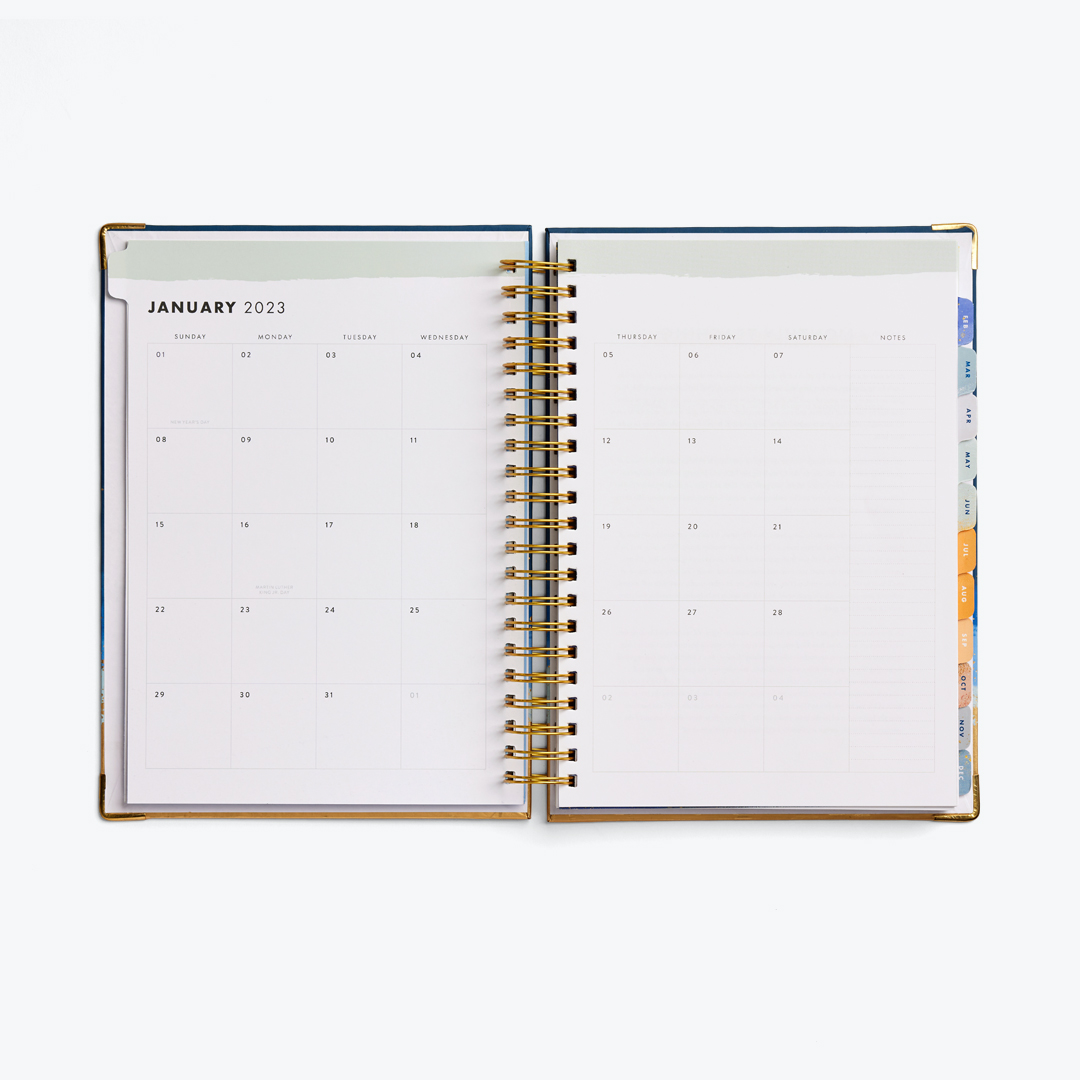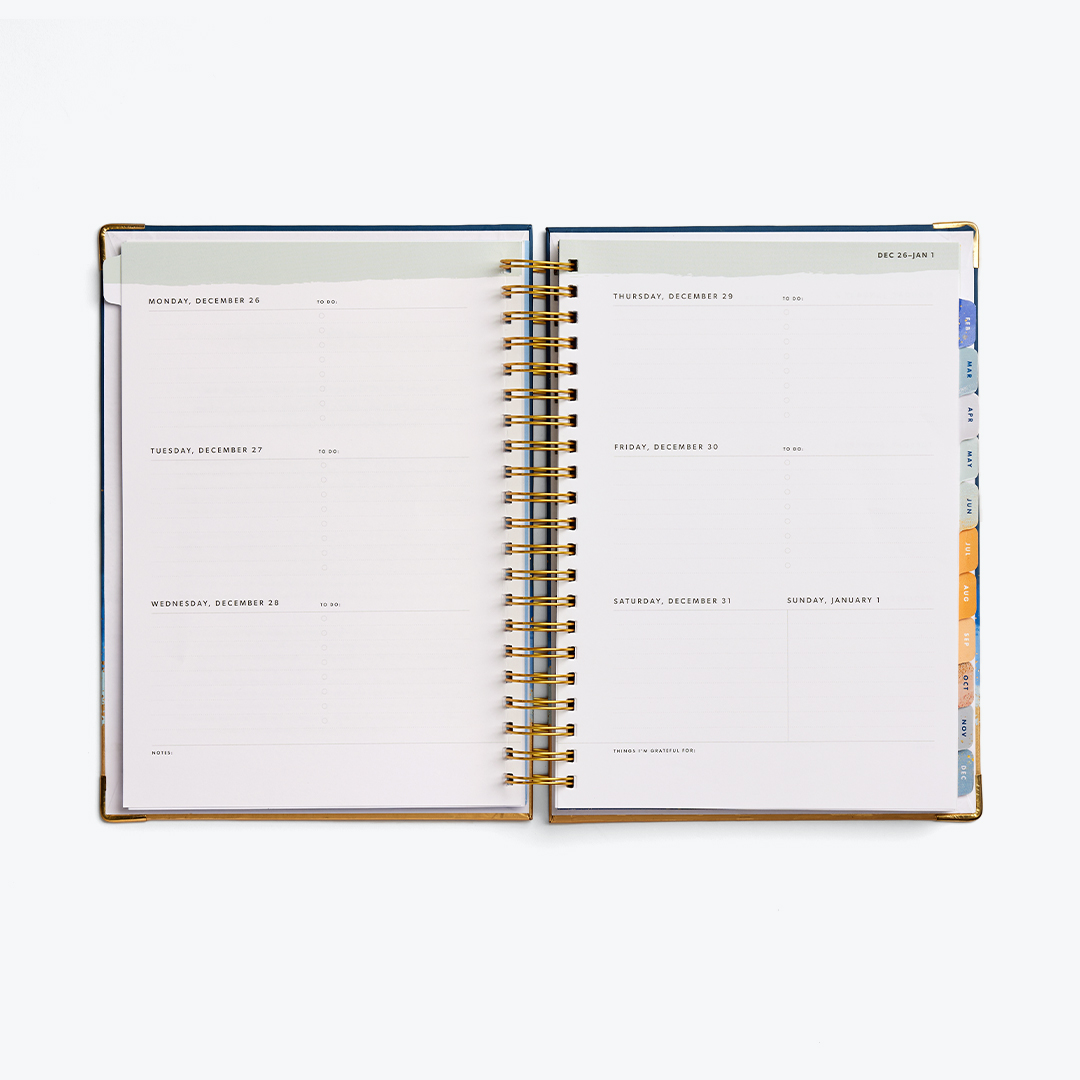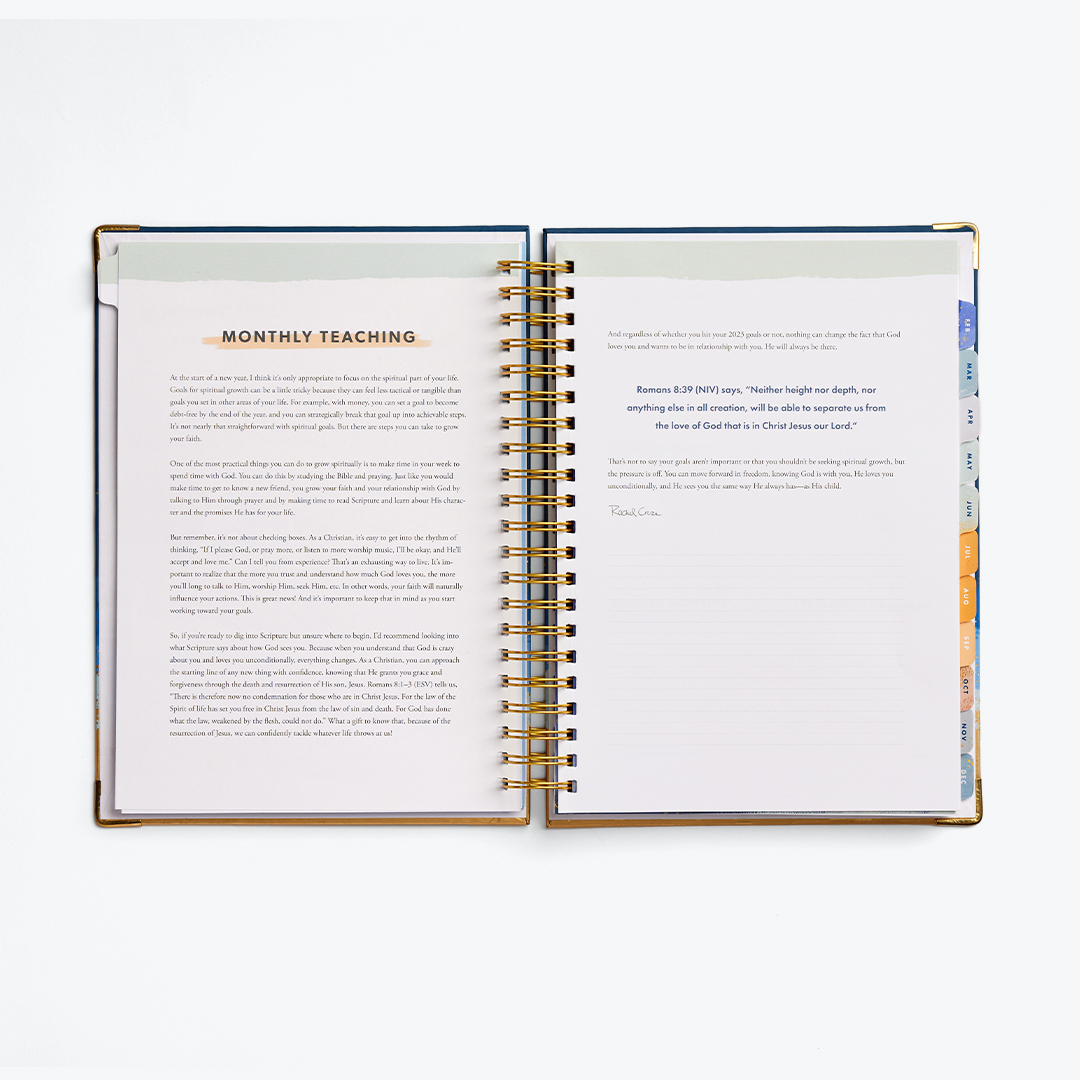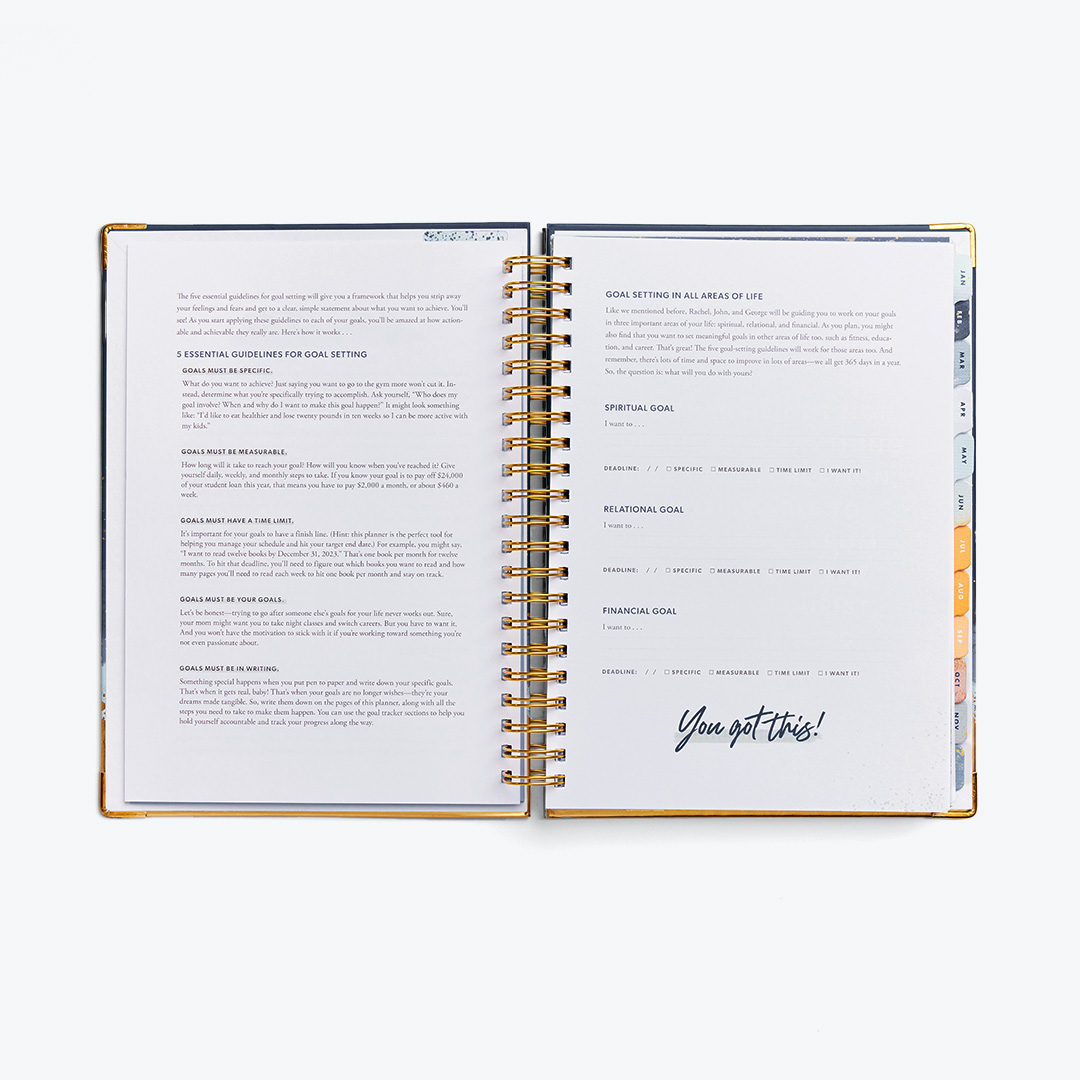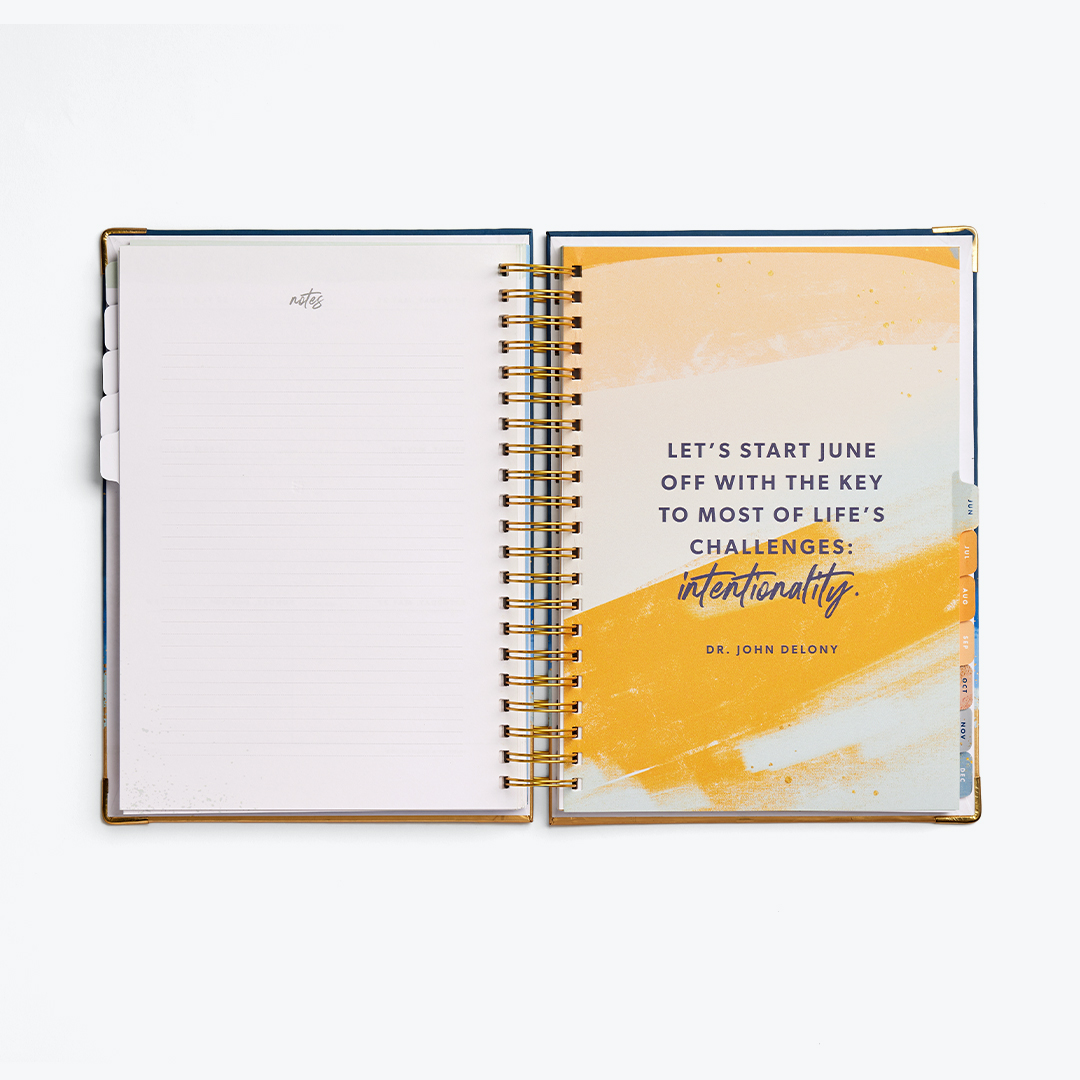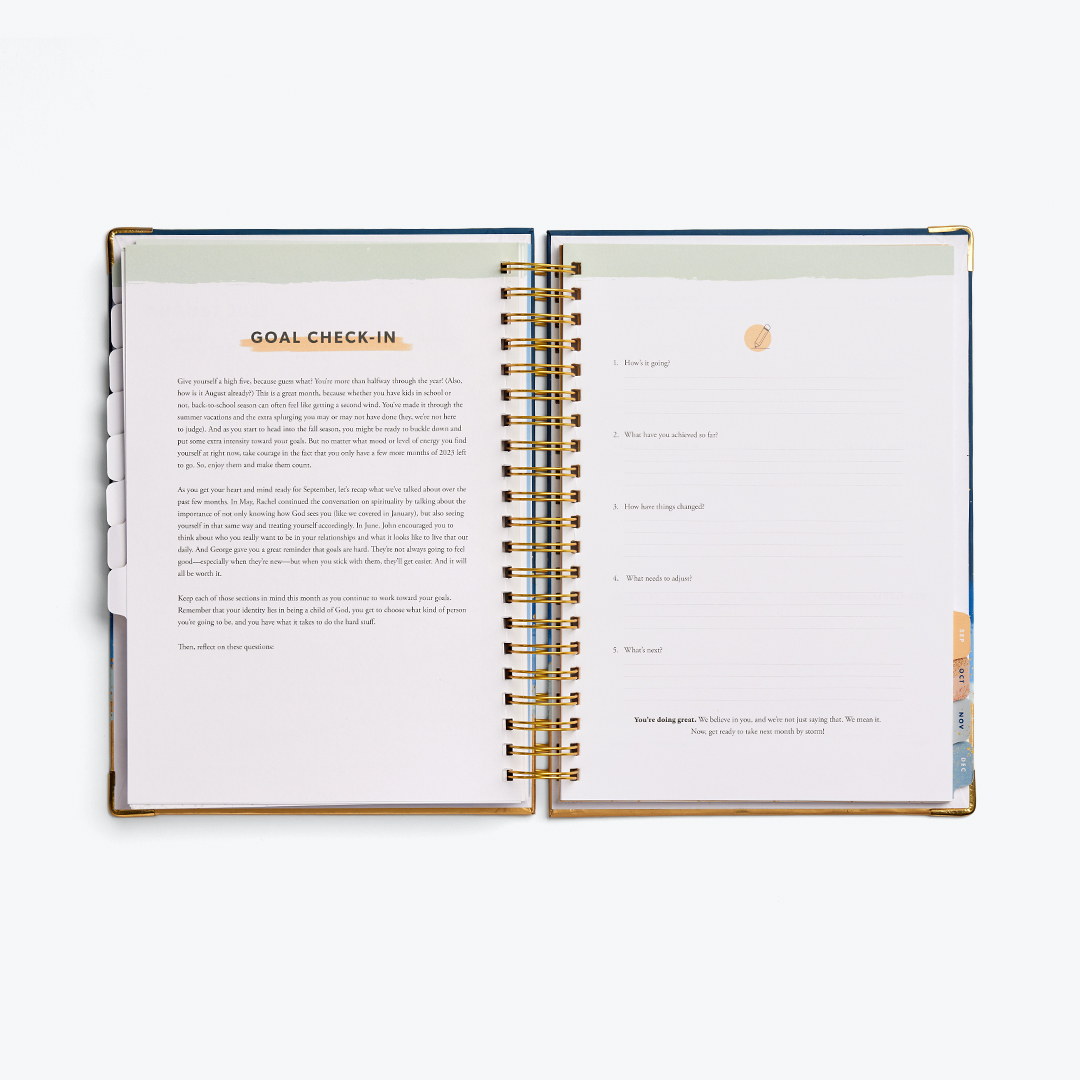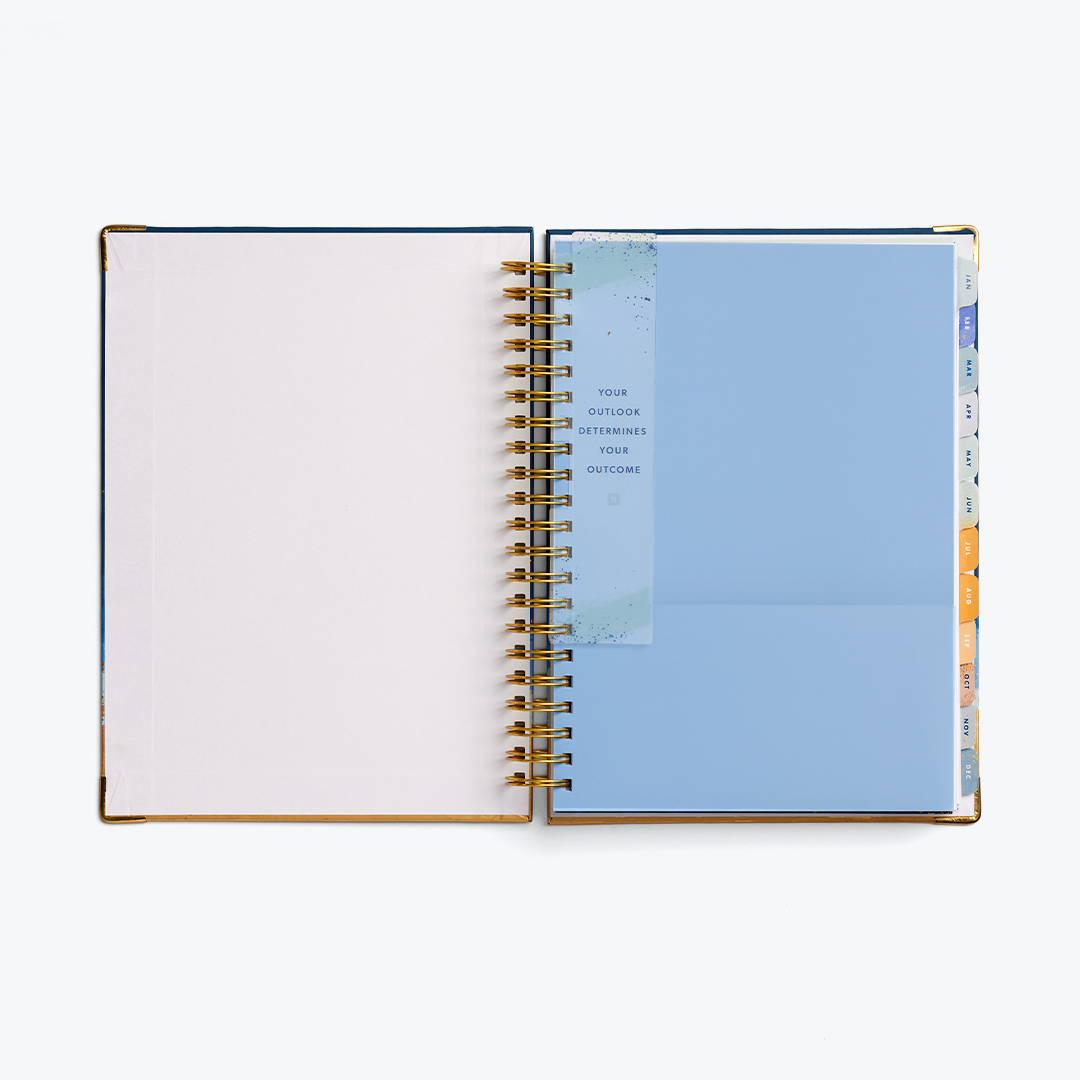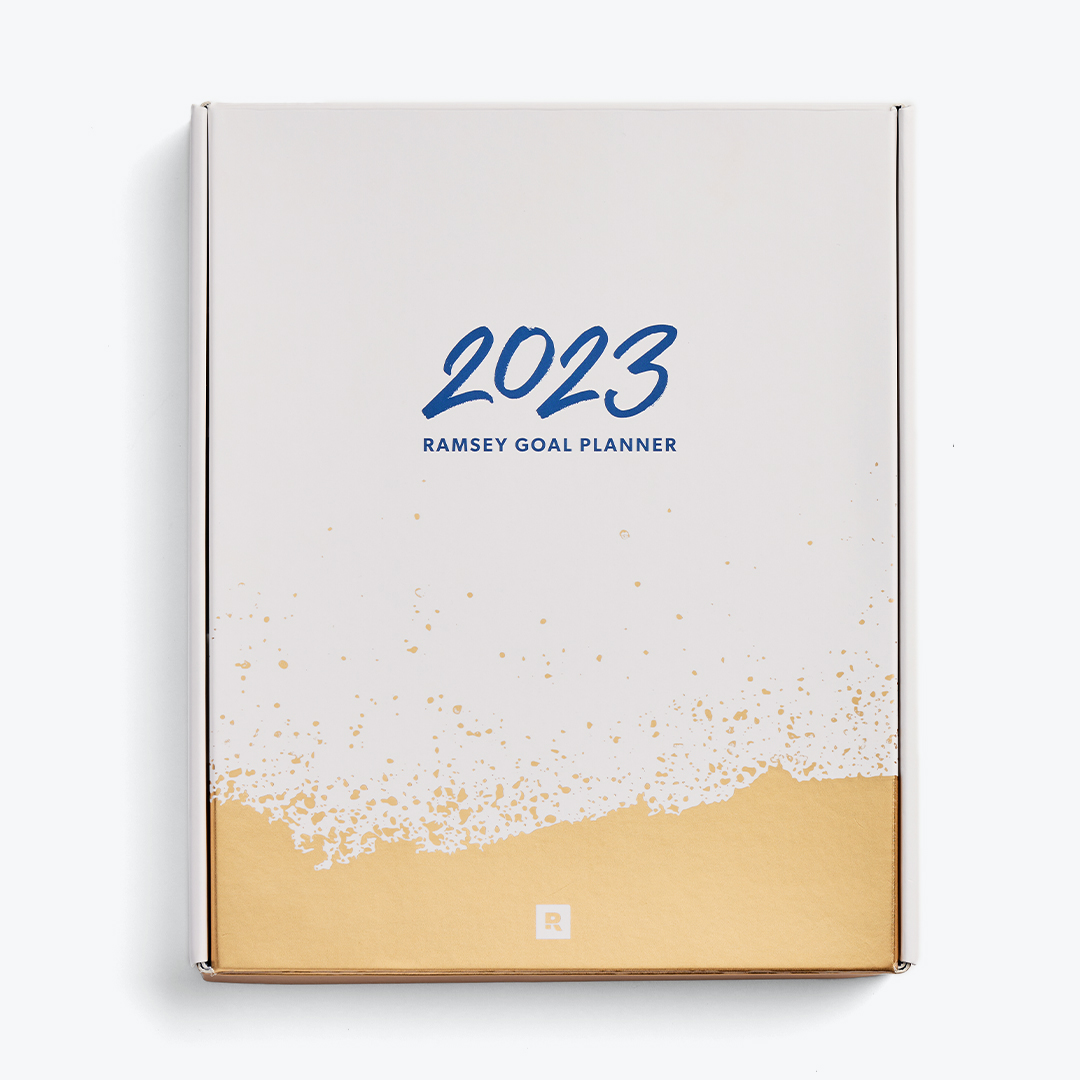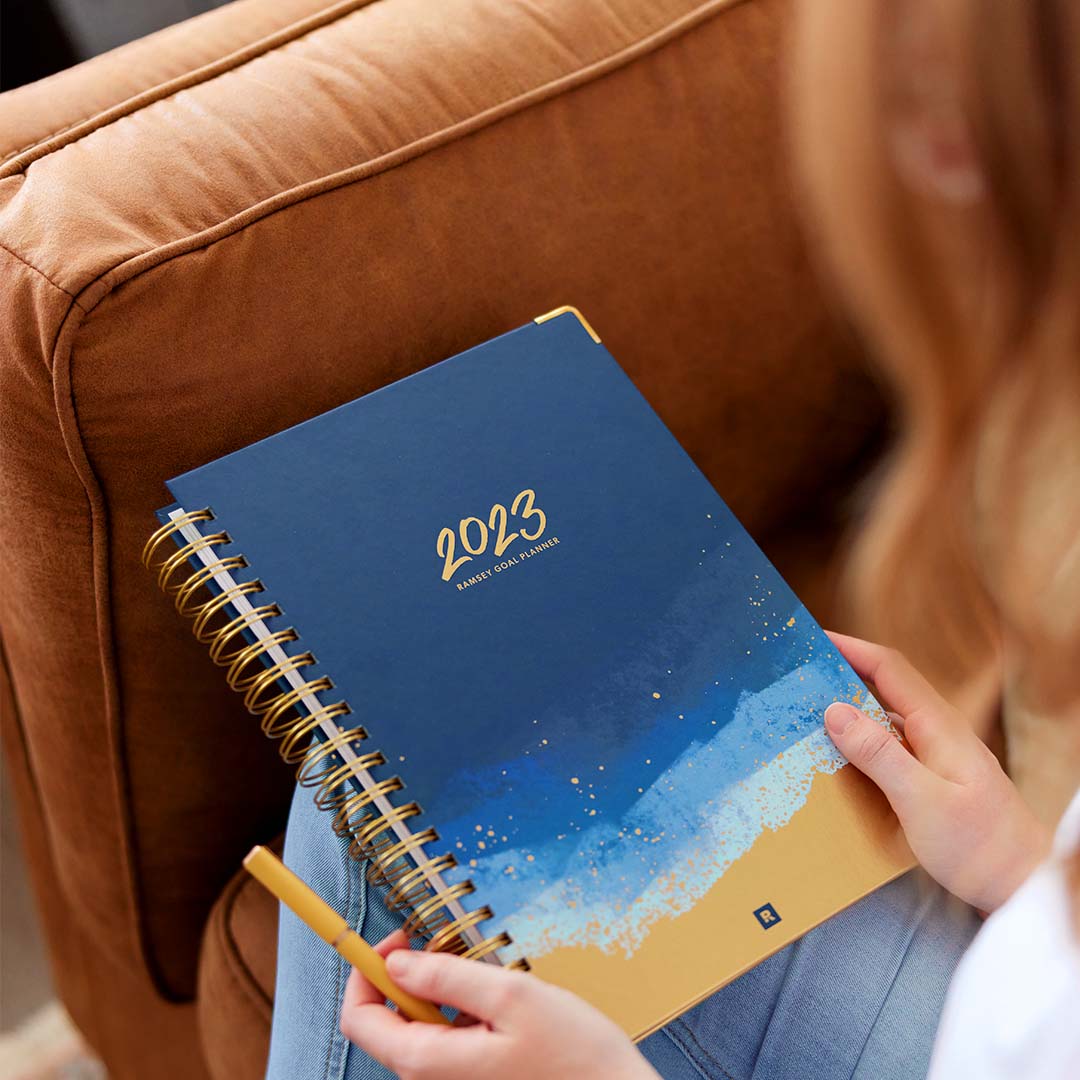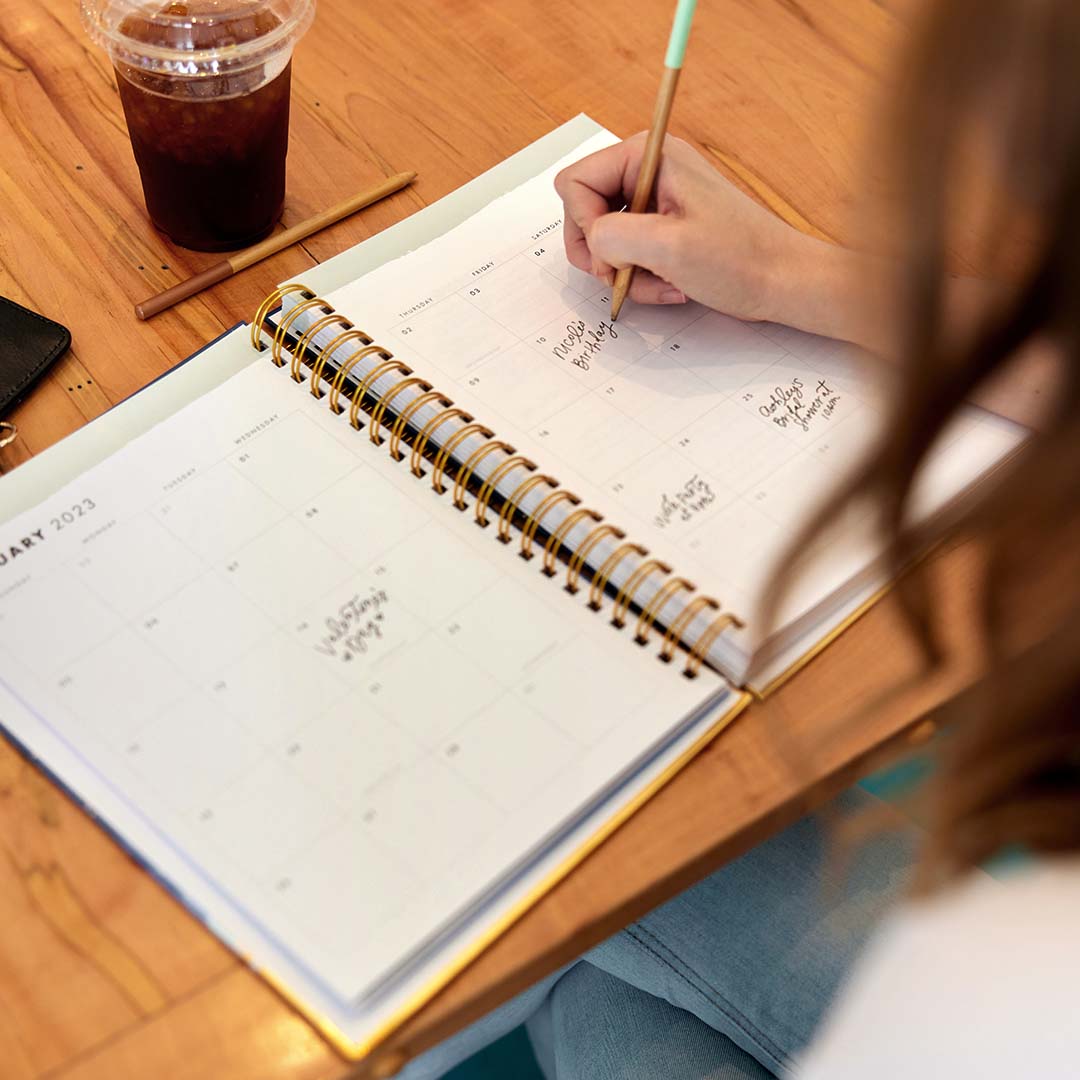 New! 2023 Ramsey Goal Planner
Get Inspired and Encouraged to Focus on the Most Important Areas of Your Life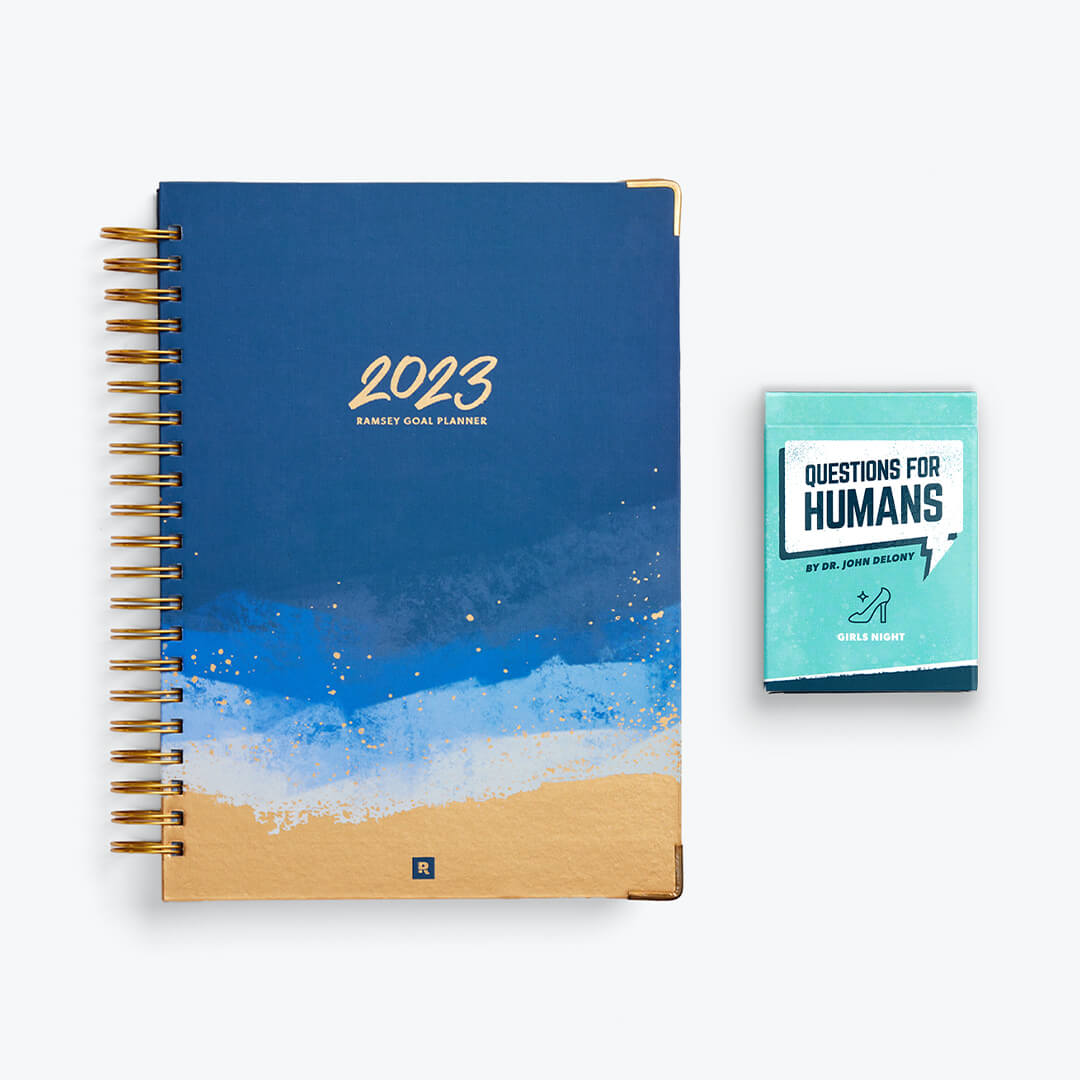 Upgrade and Save!
Plan smarter and strengthen your friendships when you upgrade to the New Year, New Me Bundle and make 2023 your best year ever.
Description
2023 is your year.
Goal setting can feel intimidating, but it doesn't have to be! Ramsey Personalities Rachel Cruze, Dr. John Delony and George Kamel are teaming up to be your guides in the new 2023 Ramsey Goal Planner. They'll help you work on your goals in three important areas of your life: financial, relational and spiritual.
Rachel Cruze will guide you through creating goals for your spiritual growth.
Dr. John Delony will help you build deep and meaningful relationships.
George Kamel will help you find margin in your budget and set realistic financial goals.
You'll learn the five essential guidelines for goal setting so you can determine your goals in each of the three areas and create clear statements that define them. As you start applying these guidelines to each of your goals, you'll be amazed at how attainable they really are.
We've included new life-changing content and spacious weekly and monthly calendar layouts in a fresh design. Plus, its slimmed-down size makes it easy to take on the go.
See What's New:
Monthly Teachings: Rachel, John and George will guide you as you work on your goals in three important areas of your life: financial, relational and spiritual.
The Five Essential Guidelines for Goal Setting: Learn the Ramsey way of setting attainable goals and achieving them!
Goal Check-In: In April, August and December, you'll have space to check in on your goals and journal about them so you can make sure you're staying on track.
Sizing: Take your planner anywhere with its new slimmed-down size.
Note Pages: Enjoy having extra note-taking pages each month to use for grocery lists, meal planning or journaling.
Bookmark: Easily find your place throughout the year with the planner's attachable and durable bookmark.
This is so much more than just a planner! This is your space to get inspired and encouraged so you can focus on the most important areas of your life.
What's Included?
The Five Essential Guidelines for Goal Setting
Customer Ratings and Reviews
About Rachel Cruze
About Dr. John Delony
About George Kamel
Product Details
Format: Spiral-Bound Hardcover Planner in a Keepsake Box
ISBN: 9781942121817
Size: 8.25" x 11.5"
Months Included: January 2023 – December 2023
Publisher: Ramsey Press
Language: English
SKU: 9781942121817OLP
Origin: Made in India
Shipping & Delivery
Physical Shipping
All physical products will be processed and ready to ship within two business days (often even faster). The total delivery time depends on the service you select and where your order is being delivered. You may see multiple shipping options to choose from during checkout. Our default choice will always be the most economical but not necessarily the fastest.