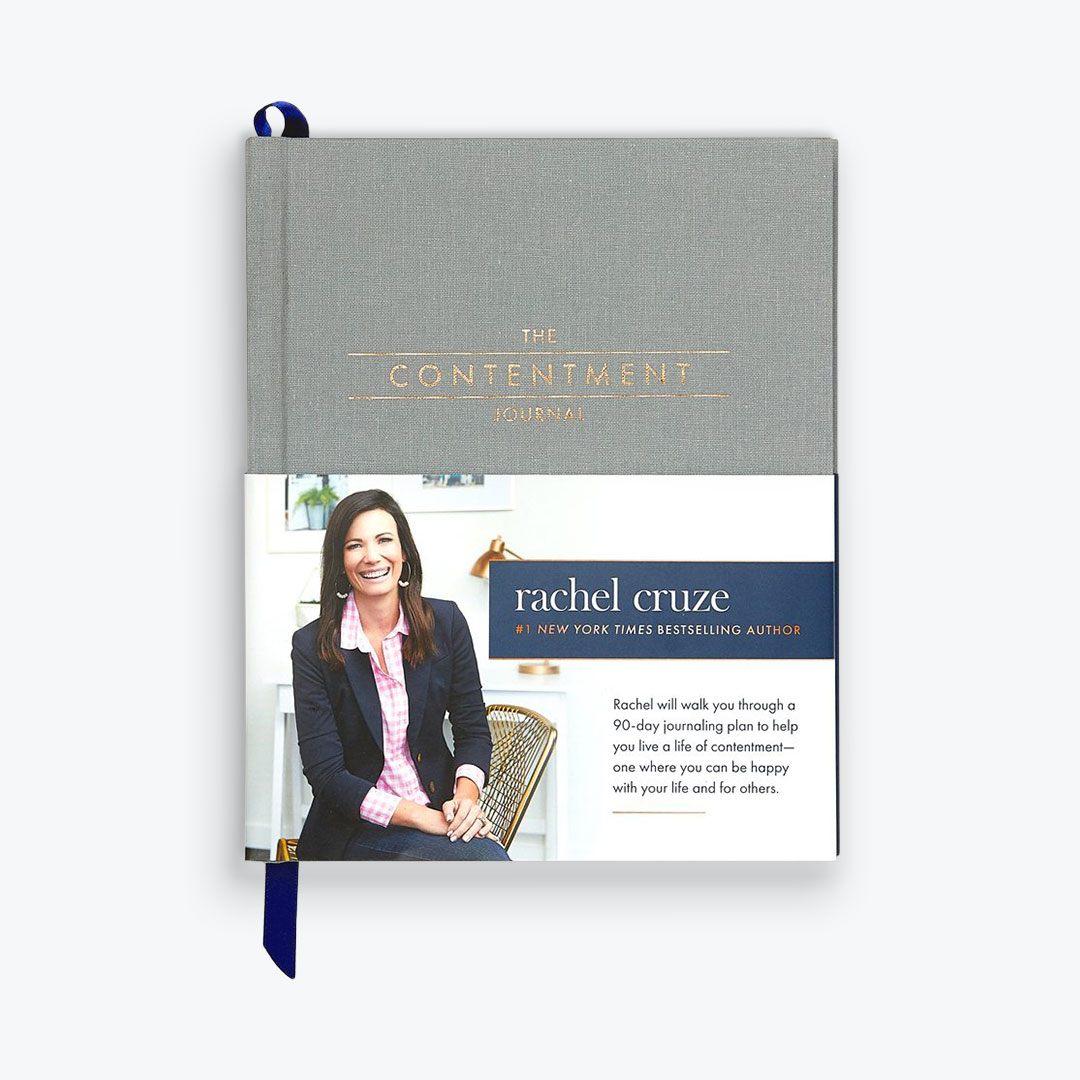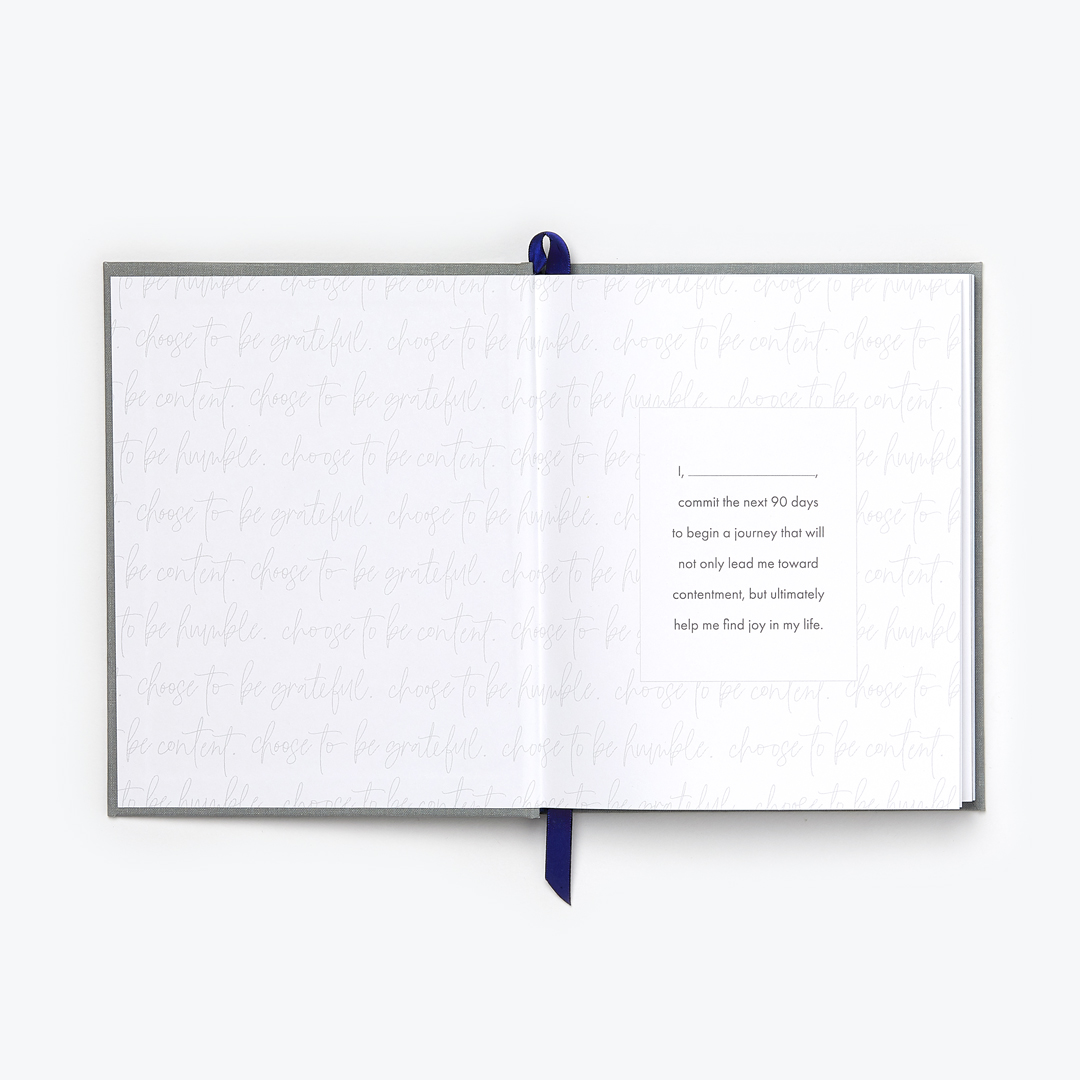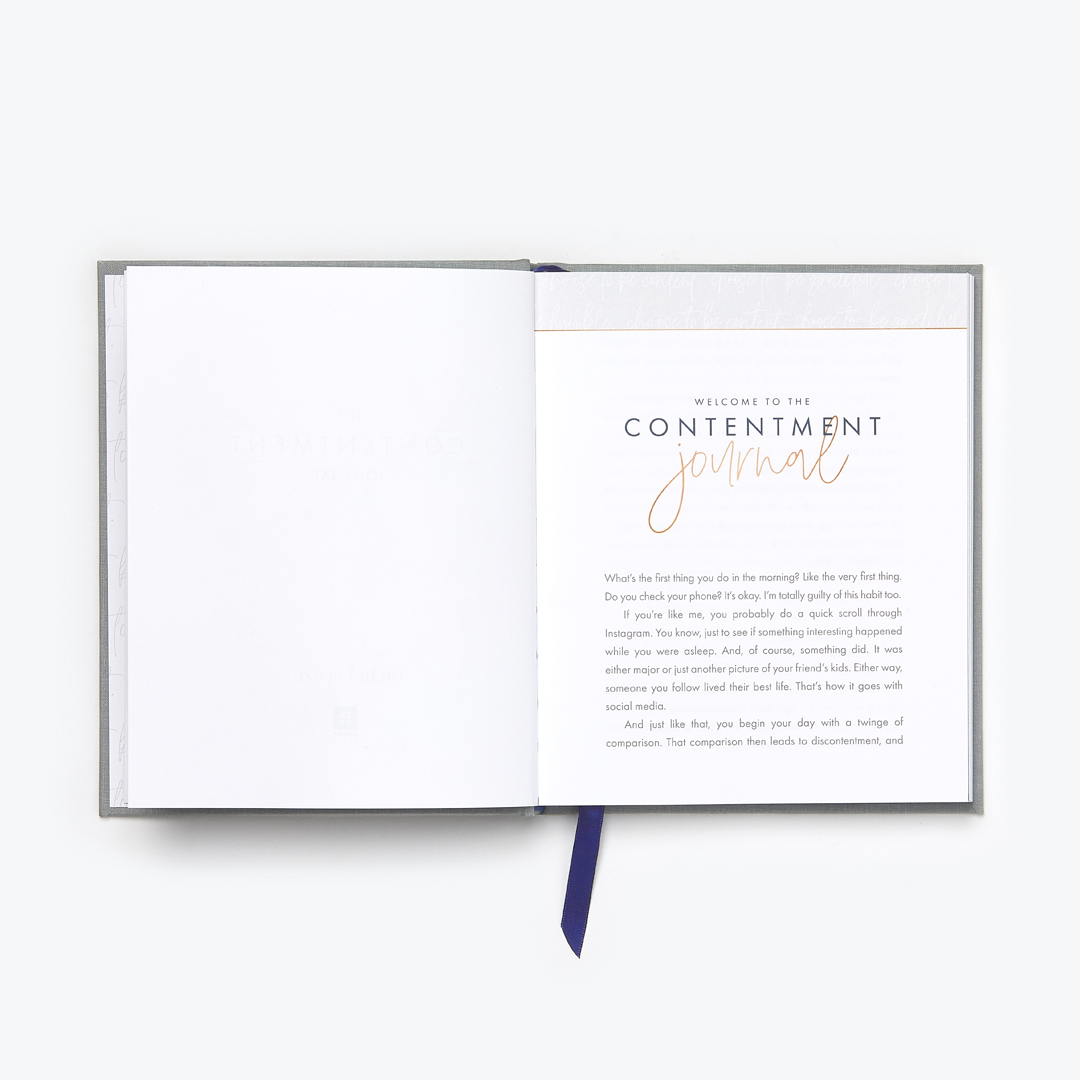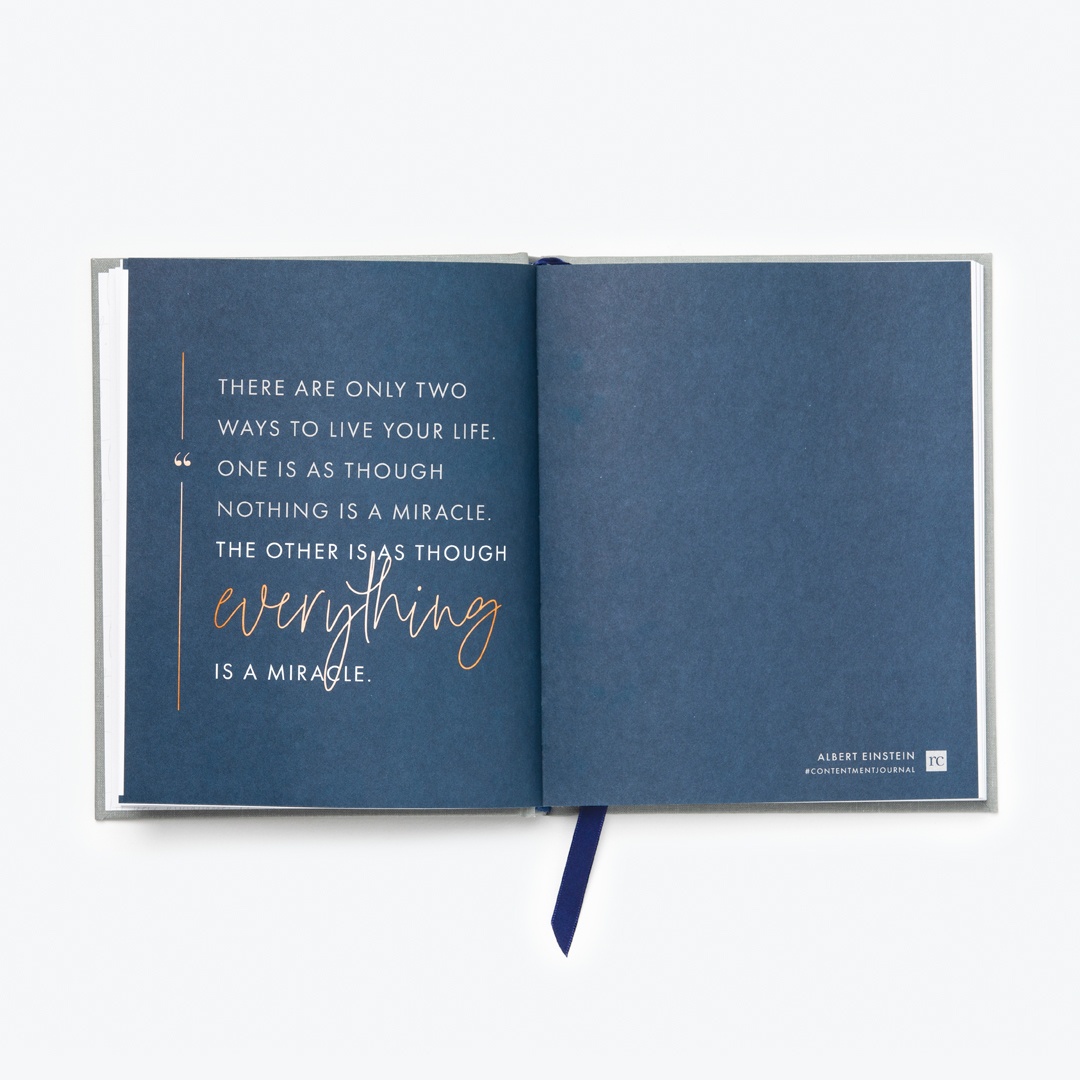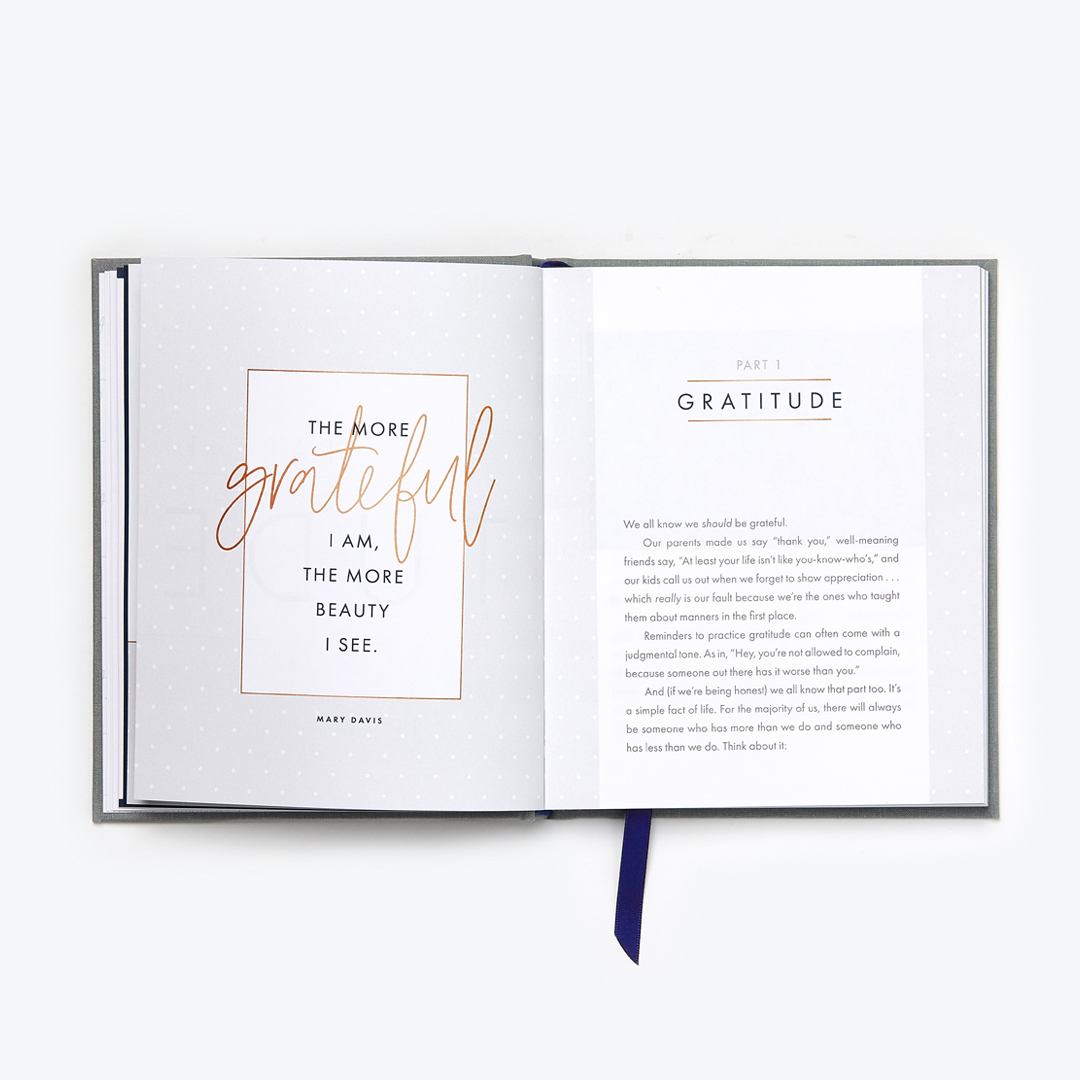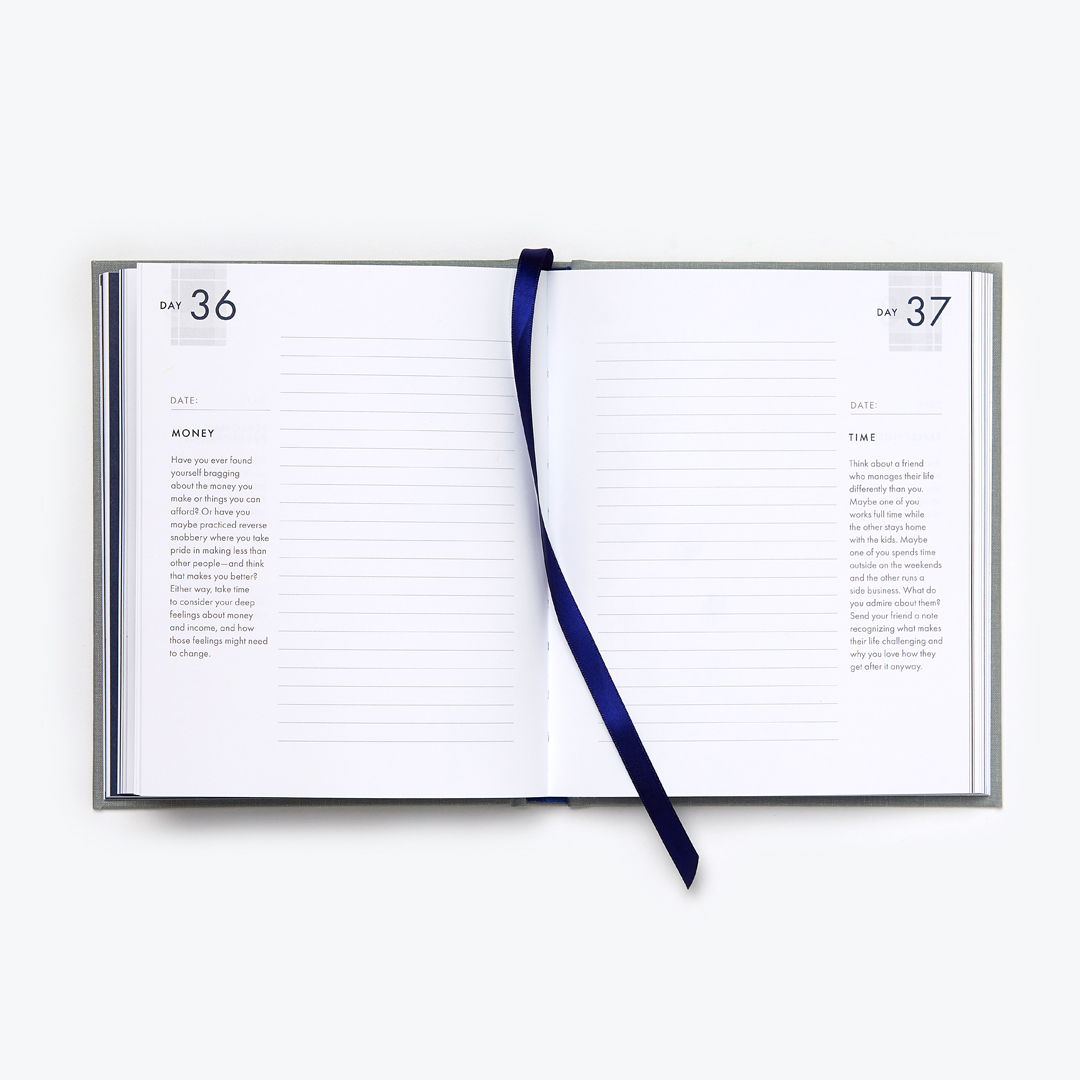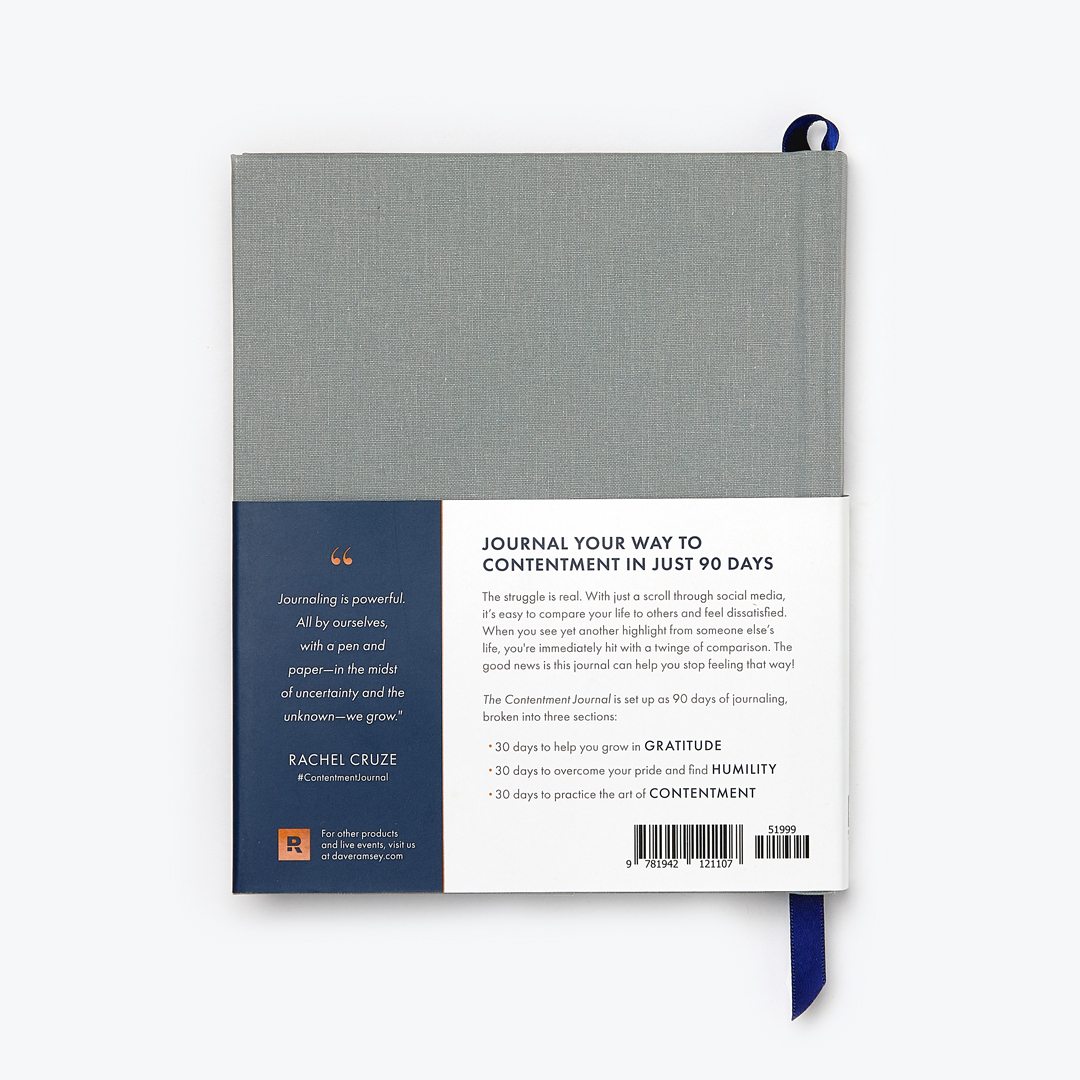 The Contentment Journal
Learn to Live a More Grateful Life in Just 90 Days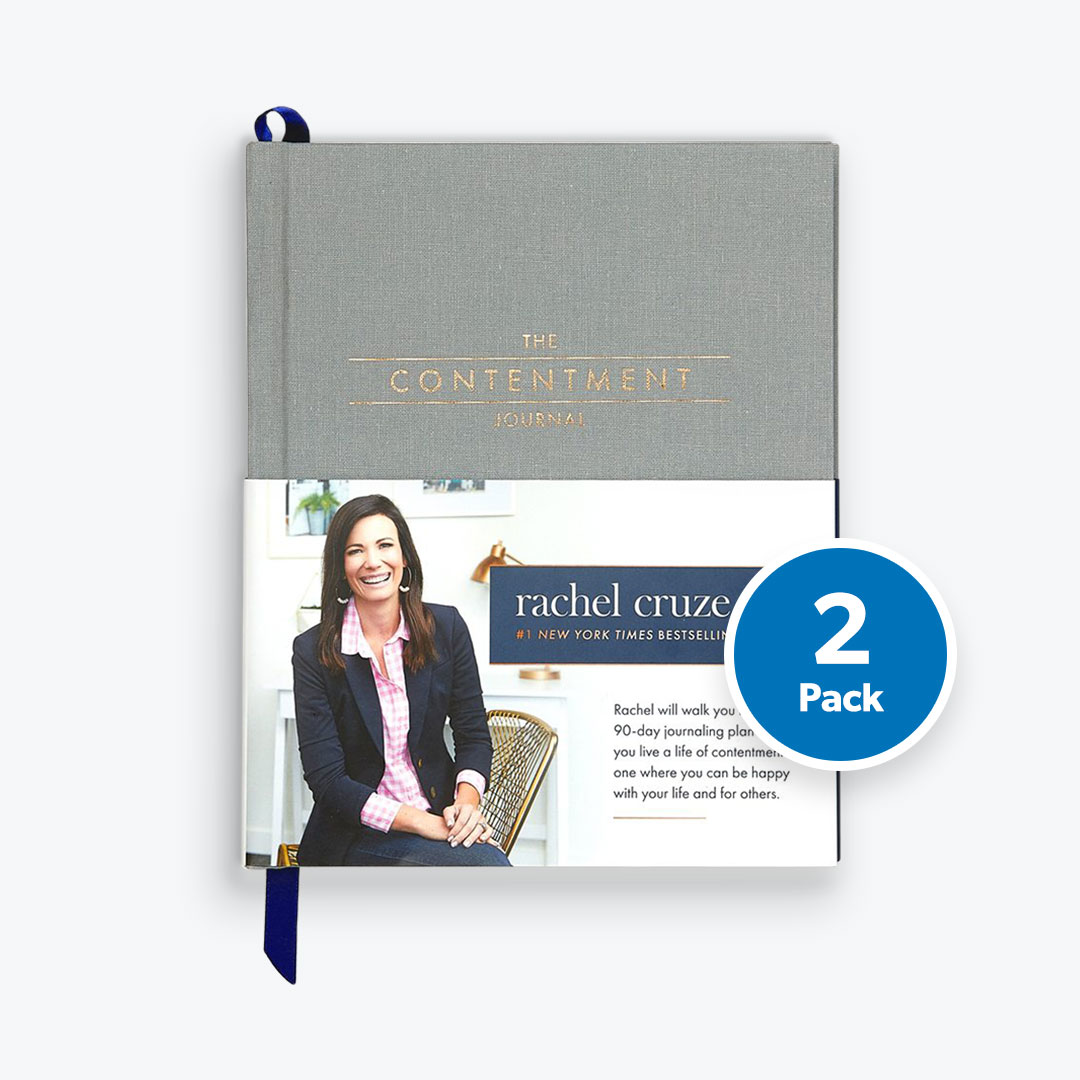 Bundle & Save
It's more fun to practice contentment when you're surrounded by content friends! Save money and share the gift of gratitude with our new Two-Pack!
Description
Free Bonus Gift! With today's purchase you will receive access to the Love Your Life, Not Theirs - Smart Conference Talk - Video Stream in your order confirmation email. ($24.99 value)
#1 New York Times best-selling author Rachel Cruze guides you on a 90-day journey toward contentment—one where you actually love your life and not someone else's.
The Contentment Journal is divided into 30-day increments:
• The first 30 days focus on gratitude—where you'll recognize the blessings in your life.
• The next 30 days focus on humility—where you'll think of others more and of yourself a little less.
• The last 30 days focus on contentment—where you'll be happy for others and not want what they have.
Study after study backs up that your relationships, health, decision-making skills, kindness and even sleep can get better with gratitude. The Contentment Journal will help you grow and change in ways you can't yet imagine.
Through personal stories and daily writing prompts, Rachel will guide you day by day, week by week to feeling more thankful. Motivational quotes and reflection pages will encourage you to keep going!
If you give Rachel 5–10 minutes a day for 90 days, she'll help you adjust your whole outlook so you avoid the comparisons and experience lasting contentment.
What's Included?
FREE! Love Your Life, Not Theirs - Smart Conference Talk Video
Customer Ratings and Reviews
About Rachel Cruze
Product Details
Pages: 192 pages
Publisher: Ramsey Press
Format: Hardcover Linen
Release Date: April 2, 2019
Language: English
ISBN‌-13: 9781942121107
Genre: Self-Help, Personal Growth
Target Audience: People who want to cultivate gratitude and contentment in their life.
SKU: 9781942121107OLP
Product Dimensions: 6.375 x 7.75 inches
Shipping & Delivery
Physical Shipping
All physical products will be processed and ready to ship within two business days (often even faster). The total delivery time depends on the service you select and where your order is being delivered. You may see multiple shipping options to choose from during checkout. Our default choice will always be the most economical but not necessarily the fastest.