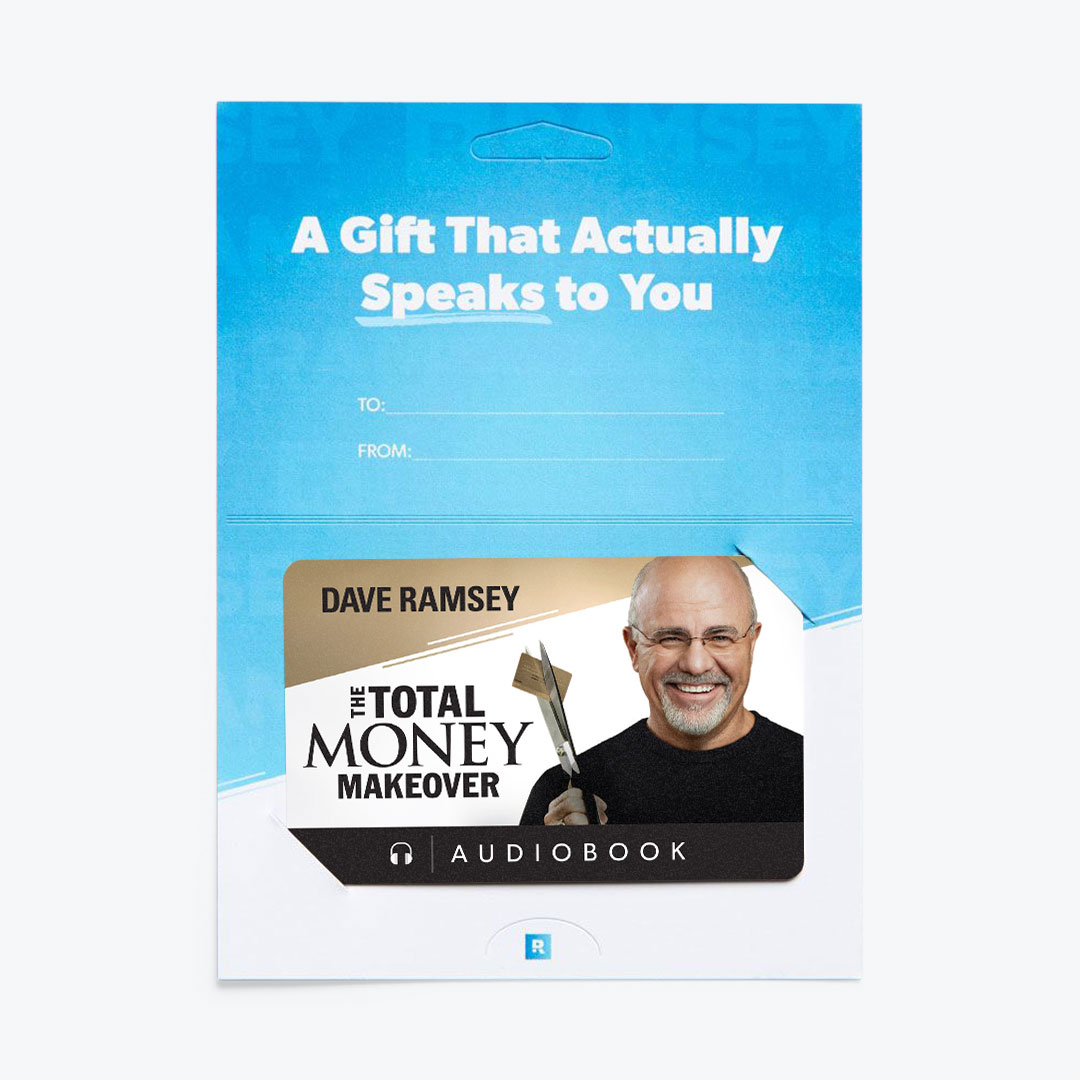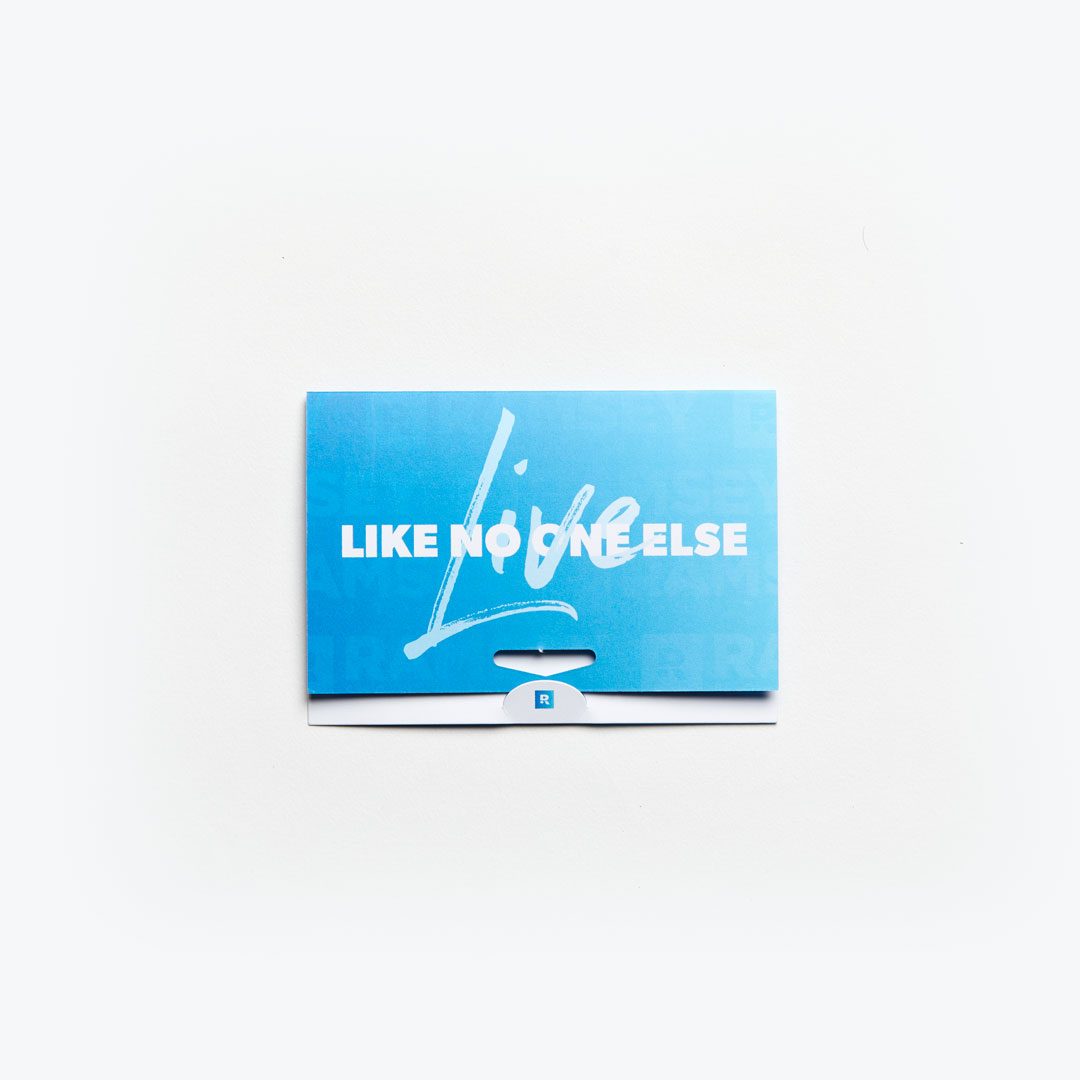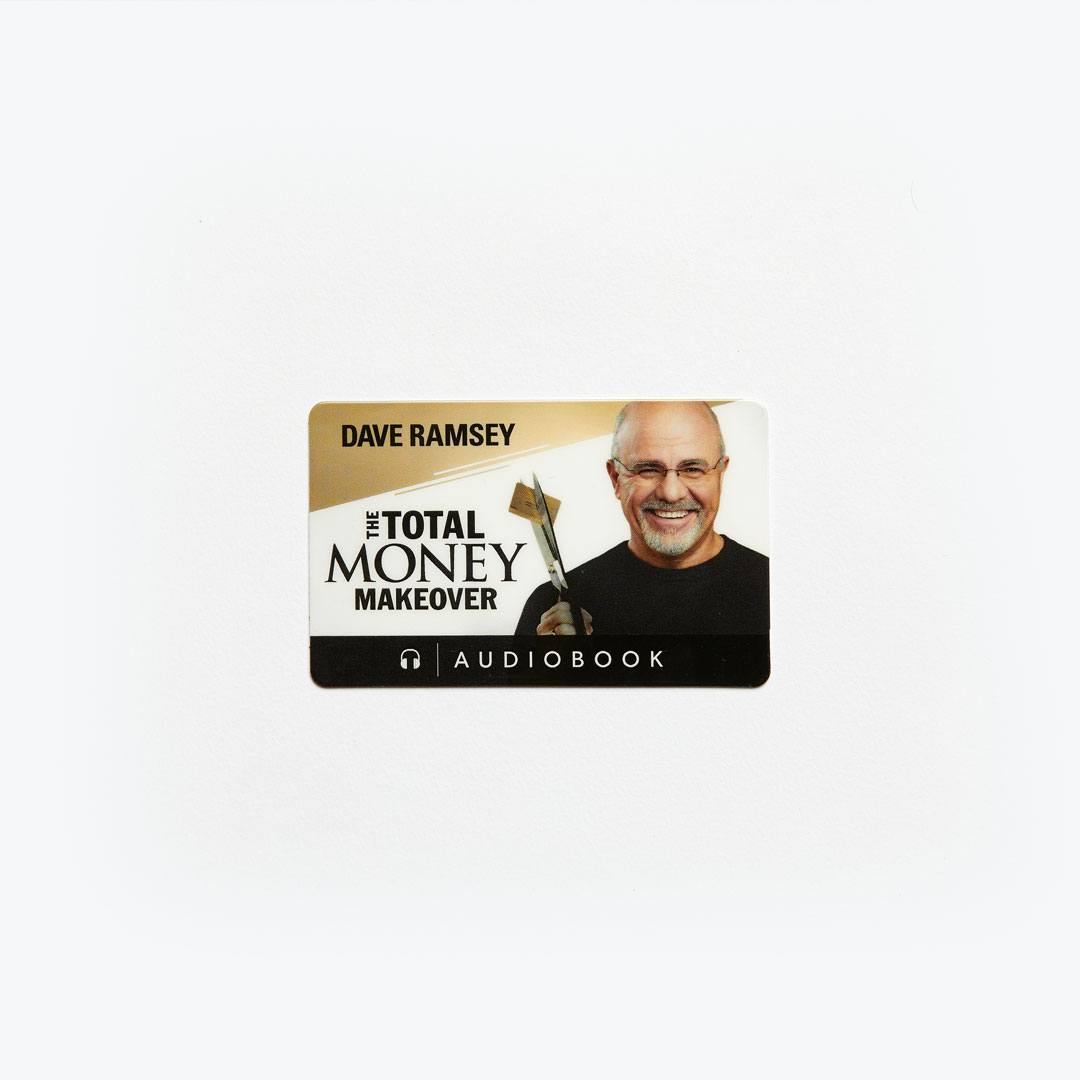 The Total Money Makeover Audiobook Gift Card
Dave's Bestseller is Now Easier to Share!
Description
Have someone on your gift list who's always reading on-the-go? This brand-new audiobook gift card is perfect for sharing with others! With a "To" and "From" space and helpful download instructions, this will make the perfect and most portable gift! Buy your gift card now and it will be shipped to you and come ready to drop in a card to your recipient.

The Total Money Makeover is Dave's all-time bestselling book. It has helped millions of families get rid of debt and change their lives forever with its simple, practical seven-step plan. How does it work? By getting to the heart of your money problems: You.
Dave condenses his 20 years of financial teaching and counseling into 7 organized, easy-to-follow steps that will lead you out of debt and into a Total Money Makeover. Plus, you'll read over 50 real-life stories from people just like you who have followed these principles and are now winning with their money. It is a plan designed for everyone, regardless of income or age.
With The Total Money Makeover, you'll be able to:
Design a sure-fire plan for paying off ALL debt.
Recognize the 10 most dangerous money myths.
Secure a healthy emergency fund and save for retirement.
Positively change your life and your family tree!
Watch to Learn More!
Customer Ratings and Reviews
About Dave Ramsey
Product Details
Read By: Dave Ramsey
Length: 3 hours, 41 minutes
Publisher: Thomas Nelson
Format: Audiobook
Release Date: September 17, 2013
Chapters: 13
Language: English
ISBN-13: 978-11595555274
Genre: Personal Finance, Debt
Target Audience: People Who Want to Pay Off Debt, Build Their Savings, and Stop Living Paycheck to Paycheck
Table of Contents:
Introduction
What This Book Is Not
Flying Turkeys and Skinny-Dipping
Chapter 1: The Total Money Makeover Challenge
Chapter 2: I'm Not That Out of Shape
Chapter 3: Debt Myths: Debt Is (Not) a Tool
Chapter 4: Money Myths: The (Non)Secrets of the Rich
Chapter 5: Two More Hurdles: Ignorance and Keeping Up with the Joneses
Chapter 6: Save $1,000 Fast: Walk Before You Run
Chapter 7: The Debt Snowball: Lose Weight Fast Really
Chapter 8: Finish the Emergency Fund: Kick Murphy Out
Chapter 9: Maximize Retirement Investing: Be Financially Healthy for life
Chapter 10: College Funding: Make Sure the Kids Are Fit Too
Chapter 11: Pay Off the Home Mortgage: Be Ultra-Fit
Chapter 12: Build Wealth Like Crazy: Become the Mr. Universe of Money
Chapter 13: Live Like No One Else
Meet the Winners of The Total Money Makeover Challenge
About the Author
Total Money Makeover Worksheets
Index
Shipping & Delivery
Physical Shipping
All physical products will be processed and ready to ship within two business days (often even faster). The total delivery time depends on the service you select and where your order is being delivered. You may see multiple shipping options to choose from during checkout. Our default choice will always be the most economical but not necessarily the fastest.