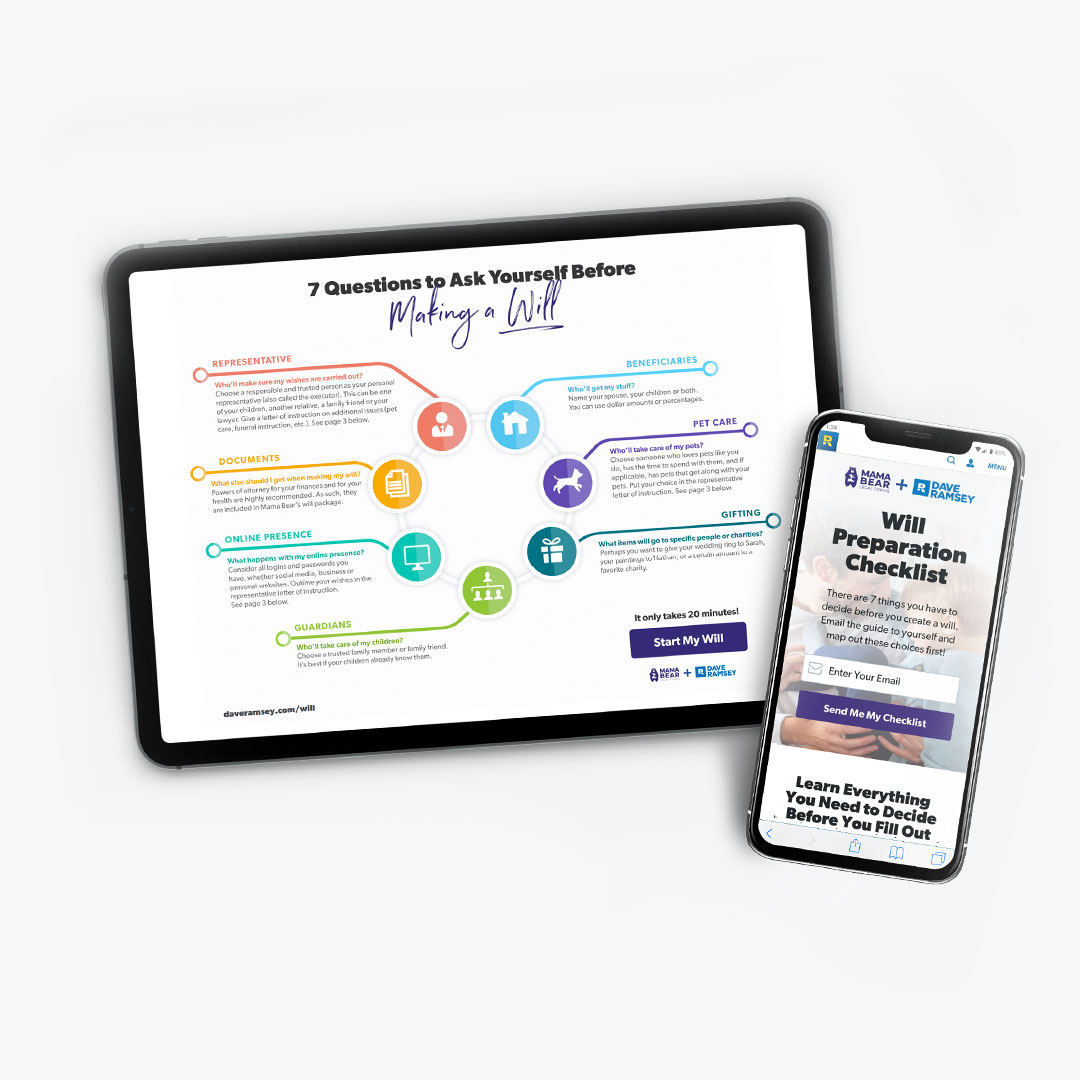 Will Preparation Checklist
7 Questions to Ask Yourself Before Making a Will
Description
Ready to create your will? We're here to help! This form is full of very important information for your family and loved ones, and we know it takes time to get on the same page with your spouse or figure out your options before you get started. Use our helpful Will Preparation Checklist to gather all of the answers and info you need, so you'll feel prepared to create and complete your will!
Customer Ratings and Reviews
Shipping & Delivery
Will Prep ChecklistYou will receive a link via email to access your free Will Prep Checklist.